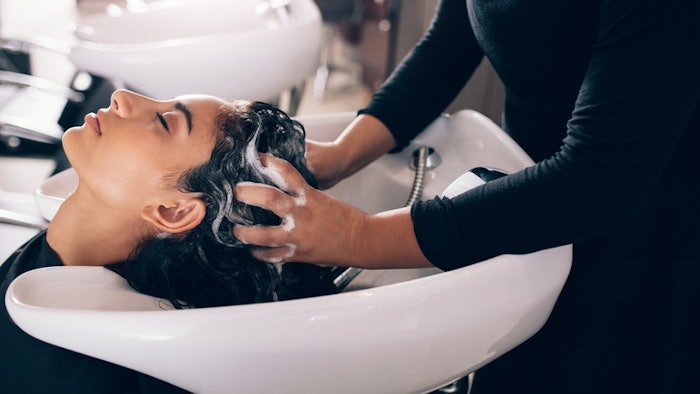 Epres has announced that the Patent and Trademark Office (USPTO) has awarded Eric Pressly, Ph.D., former Olaplex inventor and epres founder U.S. patent No. 11,491,092 for the brand's molecular technology that repairs disulfide bonds. The patent is for hair treatment formulations and includes bis(2-ethylhexyl) maleate as the active agent for uses in bleaching, conditioning and styling hair.
This is the first patent awarded to epres, however, Pressly holds a significant number of patents in bond-repair technology.
Related: Olaplex Launches No. 4C Bond Maintenance Clarifying Shampoo
The patent is being utilized in epres' Bond Repair Treatment (INCI: diethylhexyl maleate, oleyl alcohol, alcohol denat., stearamidopropyl dimethylamine), a single-step solution designed for salon use to re-bond hair structure without lowering the pH balance of the chemical service, preventing increased processing times, reduced lift and inhibited color deposit. 
The treatment is also offered in an at-home kit as a one-step spray that continues to diffuse in the hair hours after application.
Pressly commented: "Being awarded this patent confirms the credible science behind the formulation and the efficacious results." He continues: "My motivation for developing this patented technology was to implement unique advancements into the bond-building space that the world has never seen before. For the past few years, I worked extensively to establish a technology that would allow liquid molecules to continue to move and explore the hair, looking for areas of damage in just one simple step."
Pressly began adding epres products to salons in Nov. of 2022. The company has garnered an abundance of positive reviews under its first commercially available product. With history as an inventor at Olaplex, one of the hottest brands of 2022, the new brand appears to be living up to consumer expectations.