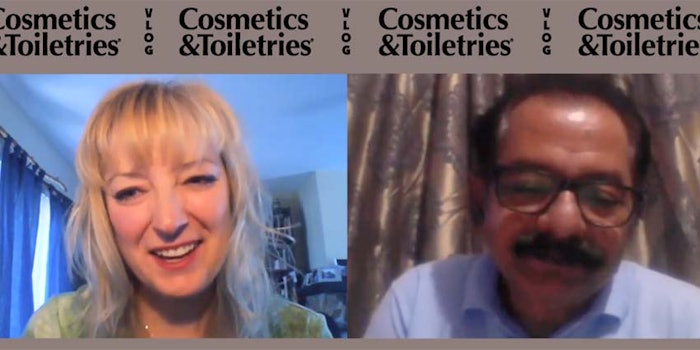 Vinay K. Singh, vice president of R&D for Ganesha Personal Care, Mumbai, recently sat down to share with us, in our latest Cosmetics R&D Vlog entry, how COVID-19 has impacted cosmetics manufacturing in India.
"Because of COVID-19, we are in lockdown; although not completely. As far as the industry is concerned, certain essential items are being manufactured like soap, hand sanitizer and cleansers; these are being allowed to be manufactured. Otherwise, everything [else] is at a standstill."
He added that working for Ganesha Personal Care, his company falls within the green zone and is one of the companies able to manufacture hand washes. "Manufacturing is slowly beginning to start," he added, noting that in red zones, however, people are still working from home. 
To pass the time, Singh (and likely others) are engaging in reading books, thinking about formulations and writing. "Otherwise, it is very boring," he noted.
Watch his vlog entry to learn more:
Recorded on April 20, 2020.