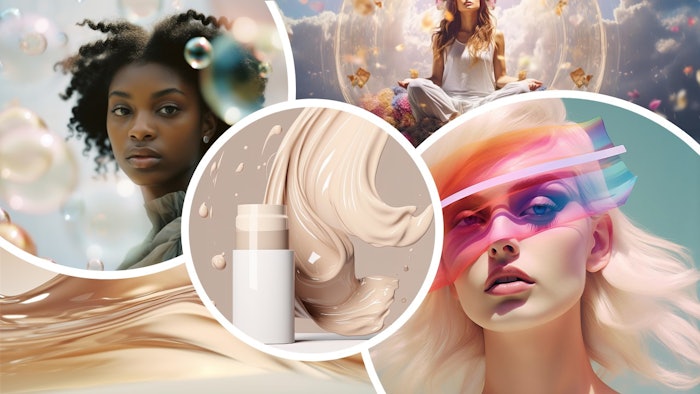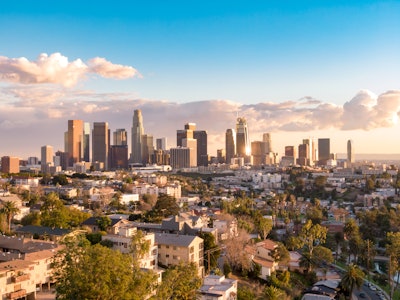 California is an agenda-setting beauty hotspot, driven by holistically healthy lifestyles, trend-driven celebrities and influencers, and a culture of rule-breaking innovation. Which makes Los Angeles an obvious home for the next edition of Beauty Accelerate. Taking place March 6-7, 2024 at the Millennium Biltmore in Los Angeles, next year's in-person event will feature discussions and presentations from West Coast beauty innovators, thought leaders, R&D experts and more, as well as the 2024 Allē Awards.
To help brands turn Beauty Accelerate's insights into action, the event will host a range of innovation partners from the worlds of ingredients and packaging, turnkey and contract manufacturing, technology and services, and more.
Collectively, Beauty Accelerate 2024 will connect the dots among emerging R&D technologies, market and consumer trends, and supply chain innovations. Attendees will come away with the insights and connections they need to take their brands to the next level.
Now, here's a peek at the session topics...
2024 Innovation Session Topics
1. The Beauty of Longevity
Researchers recently identified a total of 12 key contributors to the aging process, providing an unprecedented roadmap for beauty brands seeking to deliver pro-/anti-aging solutions to consumers. Whether addressing telomere attrition, dysbiosis, chronic inflammation, cellular senescence, epigenetics, disabled macroautophagy, mitochondrial dysfunction or other key targets, brands, leveraging the latest research and high-efficacy ingredients, have a unique opportunity to holistically "hack" the body's aging process. This talk will feature a look at what is known of the state of human aging, as well as insights into how this knowledge is already being applied in the beauty space.
2. Breakthrough Skin Health Innovators
From dermatologist-driven brands and product innovation to clean and natural-inspired products focused firmly on Gen Z, skin care in 2023 is being viewed through a health lens. In this special panel discussion, featuring some of the category's most unique voices and brands, experts will discuss the power of clinical evidence, dermatological expertise, clean and natural formulations, and much more.
3. Living Color: Clean, Inclusive & Multifunctional Makeup
In the wake of the pandemic, color cosmetics have exploded back onto the scene, delivering joy-inducing effects, while increasingly tapping into multifunctional formats that deliver skin-friendly benefits—all the while ensuring the broadest possible inclusivity. This intimate panel discussion among some of makeup's most influential and innovative brands will explore both the enduring power of color as well as the factors driving growth in 2024 and beyond.
4. The Hair Health Revolution: Decoded
From scalp care to hair loss to genuinely inclusive innovation, the hair care sector has ridden a wave of premiumization led by targeted care, unique and emerging formats, new ingredient technologies, sustainable design, and much more. In this unique panel session, key brands leading the hair health revolution will discuss everything from consumer demands to skin care-inspired product innovation to emerging opportunities for care.
5. Digitizing Beauty Product Development
The need for faster product development; social media optimized products; a lack of global harmonization around clean concepts across brands, suppliers and retailers; and looming MoCRA demands are just some of the challenges facing product innovation teams of every size. Fortunately, new digital tools are emerging to allow individuals and groups to work smarter and to arm even non-technical team members with the ability to assess ingredient compliance, sourcing and much more. In this session, our experts will illustrate how new digital tools, changing workflows and much more can support rapid, consumer- and influencer-winning innovation, even at modestly sized brands.
6. Beauty's Mind-Body Axis
In its 2024 beauty trend report, Mintel declared, "The next chapter of wellness will be mind-body beauty, where mental well-being and physical appearance are interconnected." By tapping the emerging field of psychodermatology and leveraging ingestible and neurocosmetic product formats, today's brands have an opportunity to deliver holistic, multidimensional benefits that address the emotional and aesthetic needs of consumers. This session will explore the potential of this "neuro beauty" movement, offering practical takeaways for innovators moving toward total wellness.
PLUS: Allē Awards Return
Beauty Accelerate 2024 marks the return of the Cosmetics & Toiletries (C&T) Allē Awards. Tickets for this standalone event are now available. The awards are designed to illuminate the ingenuity in beauty and personal care products. From ingredients, blends, finished formulas and beauty devices to testing tools/methods and digital technologies, the C&T Allēs honor various facets of beauty innovation. This year's esteemed panel of judges hails from L'Oréal, Lauder, CHANEL, Goop, Shiseido and many others.
What's Next?
We will have much more to share soon, including speakers and special exhibitors. We can't wait to see you there.
Visit the event site for more program details and the latest announcements.