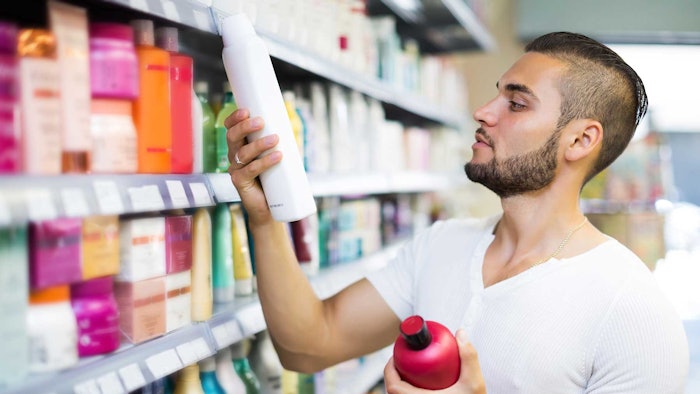 Just around the corner, Cosmetics & Toiletries (C&T) will excitedly present the C&T Allē Awards during an exclusive Awards Dinner, to be held on Sept. 28., 2022, at the Metropolitan Pavilion in NYC.
Co-located with Beauty Accelerate, the Awards Dinner will give innovations ranging from cosmetic ingredients and product formulas, to digital technologies and test methods their time to shine.
>>> Register now for Beauty Accelerate.<<<
Who will win? The competition was close, and this year's contenders were put through a grueling review by our esteemed panel of judges. Check out these finalists in the "finished formula—mass" category, which includes both commercial and contracted formulations.
Good Chemistry: Good Chemistry Fragrance Collection
Designed for "Zillennial" scent seekers, these fragrances are described as high quality and affordably fun, and intended to boost the user's mood and inspire variety and experimentation. The products are Peta cruelty-free and vegan, and made with essential oils.
FusionPkg Beauty Lab: Destress Multitasking Beauty Broth
Described as a brain-boosting, dual-phase nootropic elixir, this formula is said to provide ultra-hydration, to balance the complexion and to reduce skin fatigue. The key ingredients reportedly work in tandem to regulate stress triggers in the skin and improve both skin and mood. The algae extract rebalances the skin microbiota, while the wild indigo extract releases natural calming neuropeptides that support health and vitality.
Abeytu' Naturals by Shaman Productions: Abeytu' Naturals Sublingual Anti Aging
This patent-pending, "sublingual" tincture is said to address the four pillars of aging from the inside out—the immune, metabolic, liver and kidney systems reportedly contribute the most to aging. Phytocannabinoids are used as a vehicle to help address cellular and systemic health.
Univar Solutions: Irresistible Satin Lip Cream
This creamy, long-lasting lip color is said to allow the wearer to make a bold statement with a dramatic pop of color to stand out in a crowd. The formula reportedly offers the best of both worlds: the luxe texture of a creamy lipstick and all-day, long-lasting, fresh effect of a lip tint that will not dry out.
DECIEM –The Ordinary: Natural Moisturizing Factors + HA for Scalp
This lightweight, milky serum contains a combination of ingredients that mimic the function of natural moisturizing factors (NMF), as well as hyaluronic acid (HA) and squalane that are naturally produced within the skin. With regular use, the formula is said to support hydration through scalp skin barrier protection.
>>> Register now for Beauty Accelerate.<<<
Winnox Cosmeceutics Sdn Bhd, an R&D Entity of Wipro: SOS Recovery Serum with NeuroBiome Technology
Described as a scientific and holistic solution, this serum was developed with the microbiome in mind to rebalance the adverse conditions of sensitive skin to bring back skin health. It was developed in response to an increase in reported cases of skin allergy among ASEAN consumers in recent years, which has been hypothetically associated to cosmetic intolerance syndrome, manifested as skin dryness, redness and itching.
Shiny Brands Group Co., Ltd.: B3 Acne Solution
This formulation's waterless format is said to prevent the degradation of its skin-benefit ingredients including niacinamide, salicylic acid, isopropyl methylphenol and FRSAB (INCI: Not Provided), allowing for better and effective penetration. According to the company, this product significantly inhibited acne-causing bacteria (R > 99.9%) within 60 min. Additionally, a survey by Kantar showed that 20 of 20 consumers were satisfied after 14 days of use, during which: 87% observed alleviation in acne and skin conditions; 93% saw improvements in facial oiliness; and 100% agreed that it soothed and reduced skin redness.
SNF Personal Care: Cold Process Mineral SPF 50+
This formula features an ingredient from a range designed to formulate sustainable, high-SPF sunscreens using a cold process: Natursol EMI 132 (INCI: Sodium Acrylate/Sodium Acryloyldimethyl Taurate Copolymer (and) C15-19 Alkane (and) Lauryl Glucoside). The resulting sunscreen cream is stable and was developed with reduced time and cost (through reduced energy/heat). The formulation reportedly minimizes the whitening effect often experienced during the application of high SPF commercial products.