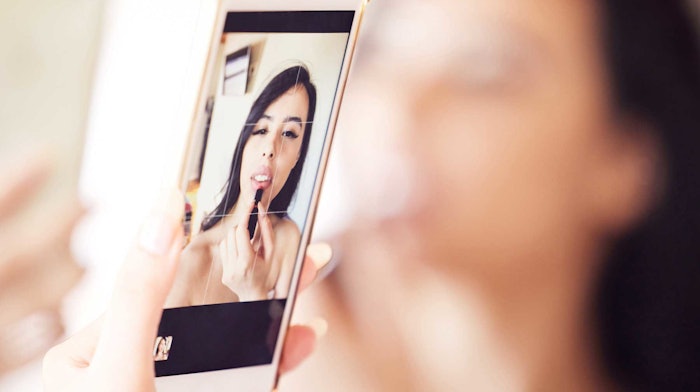 Getting closer ... Cosmetics & Toiletries (C&T) will excitedly present the C&T Allē Awards during an exclusive Awards Dinner, to be held on Sept. 28., 2022, at the Metropolitan Pavilion in NYC.
Co-located with Beauty Accelerate, the Awards Dinner will give innovations ranging from cosmetic ingredients and product formulas, to digital technologies and test methods their time to shine.
>>> Register now for Beauty Accelerate to get the Early Bird rate.<<<
Who will win? The competition was close, and this year's contenders were put through a grueling review by our esteemed panel of judges. Check out these finalists in the "digital tech/app" category.
Aedit: Aedit iOS App
This aesthetic solutions platform is designed to simplify and safeguard the search for cosmetic procedures and the board certified providers who perform them. It educates and empowers users to own their aesthetic journey through innovative technology and medically accurate content. From discovery to recovery, the app offers tools to research and "try on" cosmetic procedures via a patented 3D Aesthetic Simulator to allow users to instantly visualize results.
Goldn USA, LLC: Goldn
This platform connects cosmetic creators, e.g., brands, agencies or manufacturers, and suppliers to support their collaboration to develop beauty products simply and intuitively. While search engines, technical tools and e-commerce-driven marketplaces exist, this platform is designed to offer a holistic approach to product development, connecting the entire value chain.
Croda Inc.: SenStories Selector Tool
The sensory effects of a formulation are critical to the experience created by its use. This tool utilizes a reproducible methodology to connect insights on consumer perception and language choice with the knowledge of ingredient combinations and colloidal structures responsible for a given sensorial feel. This enables predictive ingredient selection for formulation development with targeted and desired sensorial experiences.
>>> Register now for Beauty Accelerate to get the Early Bird rate.<<<