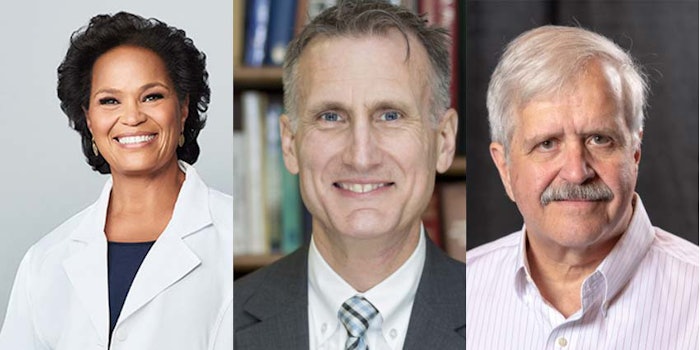 The Society of Cosmetic Chemists (SCC) announced the election results for its 2022 executive officers and area directors.
Together with the board of directors, they are the governing body focused on the mission, strategy and goals of the society and are responsible for representing the interests of more than 6,000 individual cosmetics and personal care industry members globally.
See related: SQCM Moves IFSCC 2021 Cancun Conference to Fully Virtual Platform
Executive Officers
President Michelle Hines, Ph.D., Mary Kay, Inc., Lewisville, TX SCC Southwest Chapter
Vice President Mark Chandler, ACT Solutions Corp., Newark, DE SCC Mid-Atlantic Chapter
Vice President-Elect Anthony J. O'Lenick, Nascent Technologies Corp., Dacula, GA SCC Southeast Chapter
Secretary Qihong Zhang, Ph.D., The Estée Lauder Companies, Melville, NY SCC New York Chapter
Treasurer Karen Chun, Symrise, Inc., Carlsbad, CA SCC California Chapter
Area Directors
Senior Directors
Area I: Marie Thadal (Coptis, Inc.)
Area II: Melissa Christenson (BRIDGE, Inc.)
Area III: Angie Inouye (Charkit Chemical Corp.)
Area IV: Angela Eppler, Ph.D. (Pfizer Consumer Healthcare)
Area V: Kayla Ivey (Gojo Industries, Inc.) 
Directors
Area I: Volodymyr Onyshchak (The Estée Lauder Companies) 
Area II: Sophie Bonham (Cosmos Corp.) 
Area III: Aaron Peterson (Barnet)
Area IV: Cubie Lamb (J. Strickland & Company)
Area V: Lionel Ripoll, Ph.D.
These passionate volunteers are joined by Immediate Past President Liz Streland (Nagase Specialty Materials) and IFSCC Representative Peter Tsolis (The Estée Lauder Companies), both of whom serve in an ex-officio capacity.
"I am extremely honored and excited to serve the SCC as President in 2022," said Michelle Hines, Ph.D., director of product formulation at Mary Kay. "I look forward to working with my fellow board members and capitalizing on their wealth of knowledge and experience in our industry. We are committed to a future-focused organization with increased engagement opportunities of value to our members."
"I am pleased to welcome our new officers and directors. Each one of them brings a unique background and diverse perspective to the table as we continue to position SCC as the premier education, networking and scientific resource in the cosmetics and personal care industry," said Erica L. O'Grady, CEO of the SCC. "Their passion for serving the society will help drive value for our members and our chapters," she added.