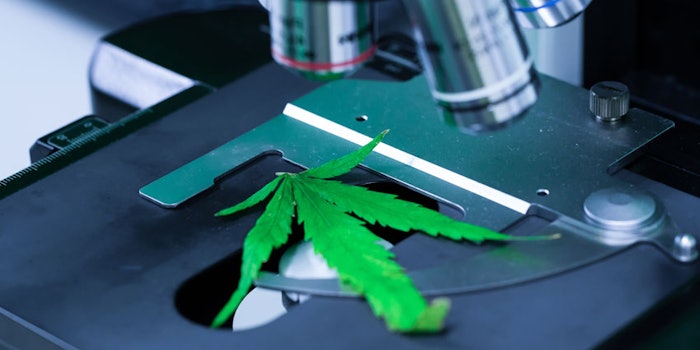 Cannabidiol (CBD) screening services to ensure THC content falls within spec will be a key focus on Adamson Analytical Labs during the California SCC Suppliers' Day, to be held Oct. 2 and 3, 2019, in Long Beach.
According to the company, since it is now part of Tentamus Groups' network of 52 labs, it has expanded and gained access to an international, broad spectrum of services. Specializing in the testing of products ranging from cosmetics, personal care and biotechnology, to dietary supplements, microbiology, import testing, pharmaceuticals and phytochemicals, the company is capable of facilitating large scale operations—including CBD ingredient and product testing, which has drawn a huge amount of recent industry interest.
Adamson is FDA-registered, cGMP compliant and ISO 17025 accredited. Furthermore, the Tentamus Group recently invested $1 million in Adamson to make several updates to the lab including various renovations; new instrumentation for enhanced accuracy, reliability and efficiency; new software and monitoring systems; etc.
Also during CaliSCC Suppliers' Day, Adamson is offering a CBD screening special, and it will hold a drawing to win free testing services. Visit the company at booth #757.