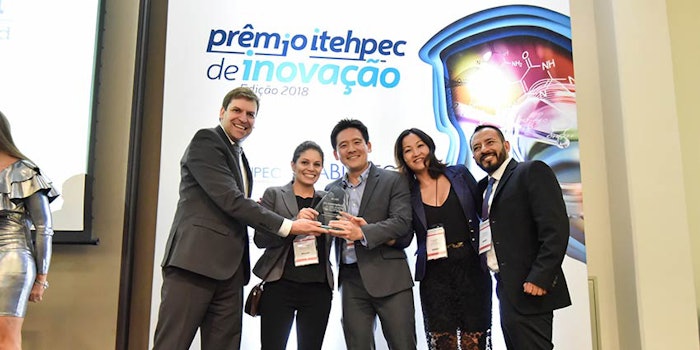 The ABIHPEC-ITEHPEC Innovation Awards (Prêmio ABIHPEC-ITEHPEC de Inovação) are currently accepting entries.
The awards, which celebrate ingredient producers that contribute to innovation in the Brazilian cosmetic industry, are presented at in-cosmetics Latin America. They are open to all ingredient suppliers participating in the event, who are encouraged to submit their most inspirational ingredients, formulations and concepts.
In 2019, Lubrizol took home the top prize, with Hallstar and Inolex also receiving acknowledgement.
 "The entries we get for the Innovation Award every year are outstanding and demonstrate the high level of innovation in the beauty industry, not only in Latin America but around the world," said Marina Kobayashi, innovation manager at ABIHPEC. "We're looking forward to seeing the quality ingredients that are entered this year and presenting the award at in-cosmetics Latin America once again."
Companies can submit up to two entries for the awards; the deadline to enter is August 5, 2019. For more information, e-mail [email protected] or visit https://www.portalitehpec.org.br/.