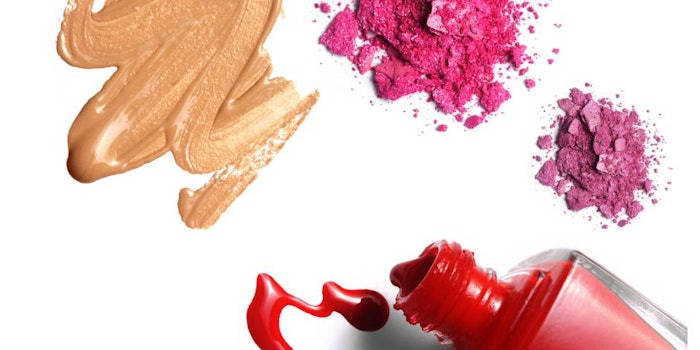 The New York Society of Cosmetic Chemists (NYSCC) Suppliers' Day has announced new educational programming and enhanced industry alliances.
Unveiled at a press reception in New York City, they include:
Fragrance: The Invisible Art—An all day, in-depth fragrance program co-produced with the American Society of Perfumers featuring experts in perfume, scent, essential oils, consumer trends and more.
Supplier's Award: Ingredients and Formulation—Once again held in partnership with CEW, the program will be announced in advance at Suppliers' Day, then celebrated at the annual CEW Beauty Awards, held later in the month. The award highlights the ways in which all elements and departments—including ingredients, formulation and final delivery—must work in concert to for successful product launches.
Safety & Testing—Suppliers' Day will collaborate with IKW, a European association for German cosmetic, toiletry, perfumery and detergent, to create a program which addresses important topics in relation to safety and lab testing today.
Additional announcements include the addition of another exhibit hall, which will feature presentation theaters and an innovation hub; renewed partnerships with CEW, ICMAD, IFSCC, and global trend analytics company Peclers Paris; and enhanced student engagement with an expanded Future Chemists Workshop, which will include college students from Florida, Illinois and other states, as well as a segment bench for chemists new to the industry.
"We are excited about these new programs added to Suppliers' Day," said Cathy Piterski, chair, NYSCC. "These initiatives reflect the very core of NYSCC—fostering education and advancing cosmetic chemistry."
"The 2019 show is being designed to offer the most experiential event in cosmetics chemistry in North America," added NYSCC chair-elect Sonia Dawson. "We are specifically showcasing programs and specialty areas that will immerse attendees in formulation while highlighting the milestones over four decades that have brought us to 2019!"
The 40th Annual Suppliers' Day will take place May 7-8, 2019, at the Jacob K. Javits Convention Center in New York.