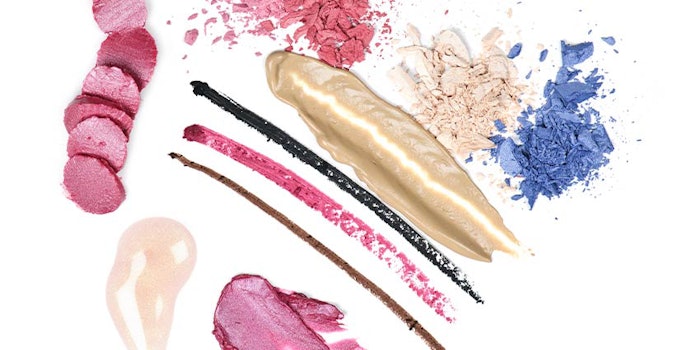 The 39th annual NYSCC Suppliers' Day, held May 15-16, 2018 at New York City's Javits Convention Center, saw a 10% increase in attendance.
The sold-out expo floor—which featured nearly 500 companies—saw 9,427 registrants from 58 countries. Standing-room only Presentation Theater sessions included two tracks: Discover Sustainability and The World of Chemistry.
Highlights included:
The Future Chemists Workshop—College students from universities around the nation competed in mini-challenges for the best formulations.
The Digital Age of Beauty—A two-day educational forum with timely information on speed to market, consumer engagement and personalization/customization. The forum closed with a special presentation by bareMinerals' Molly Dufner (VP ecommerce, digital &CRM), who discussed "360 Personalization: From Concept to Consumer in a Digital World."
Happi's Anti-Aging Conference—Co-located for the first time, the program showcased information on the multi-billion dollar global industry. The PeclersParis breakfast presentation "Where Culture Meets Science," held May 16, shared trends and forecasts with proprietary data on fast-tracking innovation.
The NYSCC Awards Night Party—Held Tuesday, May 15 at Stage 48, the evening saw Biomod receiving the "Innovator in the Art & Science of Formulation" award for its Skinsmart Dry Mask—City Protect.
"Beauty Week NYC" concluded with the ICMAD FDA Cosmetics Regulations Workshop (May 17) and the CEW Beauty Awards (May 18); during the latter, Geltor won the first-ever "Innovations in Formulation" award for its N-Collage animal-free collagen ingredient for skin care applications.
"Bringing together top industry associations, CEW, ICMAD. PCPC and national SCC and IFSCC was successful in creating a spectacular Beauty Week NYC," said NYSCC chair Cathy Piterski. "Attendees experienced a full week of top education, trends, product launches, awards and networking opportunities to advance the art & science of formulation."