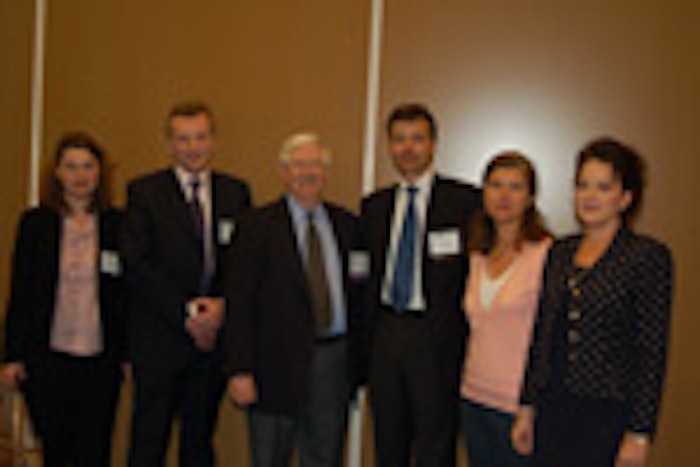 REACH Summit Presenters
Nearly 180 attendees packed Hall 4 at Port de Versailles for  Cosmetics & Toiletries REACH Summit on April 16, 2007. The summit preceded in-cosmetics and drew together four major perspectives of the proposed regulation to help put to rest some of the issues that the entire industry is scratching its head over.
World-renown regulatory expert David C. Steinberg of Steinberg & Associates and author of Preservatives for Cosmetics, Second Edition, led the afternoon's esteemed panel of speakers, which were chosen for their different perspectives to help the industry sort through these issues: What is the Registration, Evaluation and Authorization of Chemicals (REACH) legislation pending in Europe? What does it mean to the industry overall? How will it affect your individual business? How will key players deal with it? What happens if you don't comply?
Attendees enjoyed presentations from Manuela Coroama, Anne Laissus-Leclerc, Ruxandra Cana, Jose Lalloum and Laurie Hughes. C&T magazine will be present at in-cosmetics to cover ingredients and technology introduced each day of the event. To view C&T's show daily, click here.