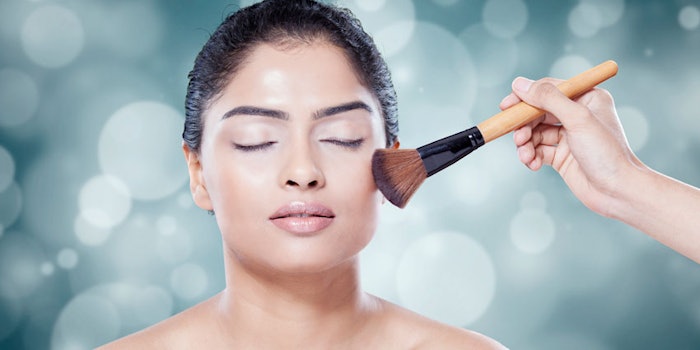 Clean beauty is the latest spin on naturals—albeit with a newly found respect for science, safety and transparency—and this spring, exhibitors at both in-cosmetics Global and the NYSCC Suppliers' Day had clean stories to tell; following are select examples.
During NYSCC Suppliers' Day, our very own Jeb Gleason-Allured and Rachel Grabenhofer, of Global Cosmetic Industry and Cosmetics & Toiletries, gave editorial perspectives of this trend during their session on "Clean Beauty Decoded."  (To get a copy of this presentation, please send us an email.)
"Brands are facing the new reality that consumers want 'clean beauty' as they define it," said Gleason-Allured, which he explained refers to safer ingredients, shorter ingredient lists and transparency, among other tenets. 
Grabenhofer added, "Consumers have been trained to look at the ingredient lists from the foods industry. But clean beauty isn't just about removing 'artificial' ingredients, it's about transparency and a clean conscience." She noted that formulators also must strike a balance between product performance, along with these safety, performance and "bigger picture"  beauty tenets. "In the end, it's all about being transparent with consumers, so they are empowered to decide what ingredients they put into or onto their bodies."
Shrinking ingredient lists: Shortened ingredient lists were a key part of the clean beauty story for suppliers at both events. Croda, for example, featured five prototype concepts in its "Clean Undefined" line during Suppliers' Day. The company's stick sunscreen, dual-toned lipstick, cold process serum, "Shea No More" hair gel-cream and cleansing "sand" use less than 10 ingredients each, all of which are deemed clean. 
"In the end, it's all about being transparent with consumers, so they are empowered to decide what ingredients they put into or onto their bodies."
Also with an eye on ingredient counts, Ingredion presented its "Cleangredient Solutions" in a four-component product kit. Limited to 15 or less ingredients each, the range included a daily moisturizer, a no-crunch gel styler, a tapioca clay mask and a facial cleansing rice powder. "Not only do these products have a clean label, but they have a simple label as well," said Kristen Presti, global business director of Ingredion.
Safety and efficacy: During both events, Grant Industries uniquely positioned its silicone technologies with the clean beauty movement. With a core focus of this mindset being on safety and performance, silicones pose a plausible solution, as they have a long history of safe use and impart unmatched sensory profiles. The company's SiAPP elastomer series, including four Gransil-branded products, ensure safety; follow Sephora's clean label guidelines; are vegan-friendly; and also are compatible with natural oils, butters and esters, lending naturally based ingredients unique sensory experiences.
Preservative alternative: Taking the angle of alternative ingredients, during in-cosmetics Global, Sharon Labs presented paraben replacements borrowed from the foods industry. These SharoSense preservative solutions enable paraben-free claims to help fill the gaps of the preservation industry and build a bridge between synthetic and natural.
Transparency and the "Future of Clean": Aprinnova dug deeply to define what clean beauty will mean for the industry moving ahead. The company hosted its own "Future of Clean" event during in-cosmetics Global, featuring a panel discussion including Vivienne Rudd, director of innovation and insight for Mintel; Caroline Hadfield, president of Aprinnova; and Ken Cook, president and founder of the Environmental Working Group (EWG). The company also hosted an event for media influencers during Suppliers' Day.
John Toner, senior marketing manager for Aprinnova, said "Defining 'clean beauty' is critical. We [at Aprinnova] think of it more broadly than being a free-from claim; it should be about performance, and transparency, safety and sustainability...[While] the market is still trying to figure out what it means, 'clean' is still what the consumer wants—across all SKUs." He noted the EWG agreed on the importance of focusing on transparency and safety.
Toner furthered that it's important for ingredient innovators to provide resources to help brands think strategically about clean; for example, Aprinnova has developed sustainable, sugarcane-derived squalanes: its Neossance brand Squalane USP (INCI: Squalane) and Hemisqualane, which provide sustainable and clean solutions for an ingredient traditionally derived from animal sources.
"We need to open up the dialogue and help the industry think about this while also avoiding 'clean-washing,'" he concluded.