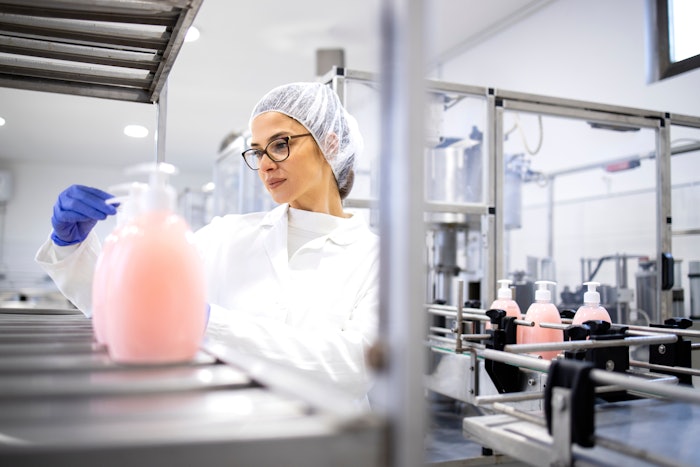 Photo Credit: littlewolf1989
Sasol Chemicals has announced the launch of Carinex and Livinex, two brands that will expand Sasol's offerings of sustainable products.
The first products offered by the new brands are as follows:
Carinex SL (INCI: Not Provided) — An eco-friendly, natural multifunctional personal care solution offering scalp and skin care properties such as faster and more complete biodegradability, lower toxicity in the environment and higher foaming qualities. 
Livinex SL (INCI: Not Provided) — A multifunctional surfactant that combines performance with care properties for a variety of cleaning solutions. 
The company previously announced a partnership with Holiferm Limited to develop sophorolipids, a fermentation-derived biosurfactant offering a reduction in carbon footprint compared with petroleum or bio-based surfactants.
Further, Sasol Chemicals and Solugen have announced an agreement to explore commercialization of new solutions to meet sustainability demands.
Sasol Chemicals will evaluate the effectiveness of Solugen's products, blends and derivatives in its household, personal care and industrial and institutional cleaning surfactant formulations, per the company.
Related: Trending: Jajis Innovation, 'Wheel of Fortune' Makeup, Hair Peptide Serum and More
Solugen manufactures ingredients at its Bioforge facility in Houston, which uses a chemienzymatic process to convert plant-derived substances into materials that traditionally relied on fossil fuels – all with no or low emissions and waste, per the company.
The results of Solugen's process offers overall carbon negative or neutral GHG emissions.
Jonathan Ward, senior manager of strategy and sustainable growth for Sasol's essential care chemicals business division, commented: "This agreement is an example of our approach of partnering to find innovative solutions for our customers."
Gaurab Chakrabarti, CEO of Solugen, commented: "Sasol's commitment to sustainability makes it an ideal partner for Solugen. We look forward to leveraging our combined strengths in technology, production and market development to meet increasing consumer demand for our high-performance, bio-based solutions."