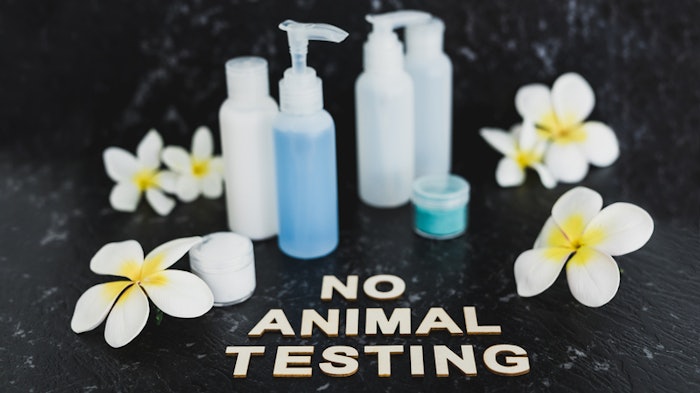 More than 35 cosmetic manufacturers, suppliers, industry associations and animal protection organizations—including BASF, Chanel, Unilever, L'Oreal, LVMH, Shiseido, P&G, Kao, Henkel, Croda and Edgewell Personal Care—have launched the International Collaboration on Cosmetics Safety (ICCS) for animal-free methods in cosmetics safety testing.
Related: After 8+ Years, is Canada Ready to Ban Animal Testing for Cosmetics?
ICCS will fund scientific evaluation of animal-free safety assessment approaches, share results with cosmetic and chemical regulators and fund education and training activities in animal-free safety assessment approaches with Erin Hill as president.
Hill most recently served as president of the Institute for In Vitro Sciences (IIVS), which she co-founded in 1997. She has worked collaboratively with stakeholders to provide education and training in non-animal test methods, which the ICCS is working to enable for cosmetics product and ingredient innovation globally.
While research and animal-free science methods have progressed, many policies and regulations still require animal test data and have not yet incorporated animal-free science to safety assessment. This drives a need for animal data even where viable alternatives exist, per the ICCS. The ICCS hopes to close this gap by understanding regulatory needs and supplying solutions based on innovative animal-free approaches.  
John Chave, acting board chair of the ICCS and director general of Cosmetics Europe, commented: "Thanks to evolved scientific methods, we can ensure cosmetics and personal care product safety assessments are performed both rigorously and ethically, without animal testing. There is more to be done as science progresses, and multiple research projects are already underway at ICCS to further advance animal-free science methods."