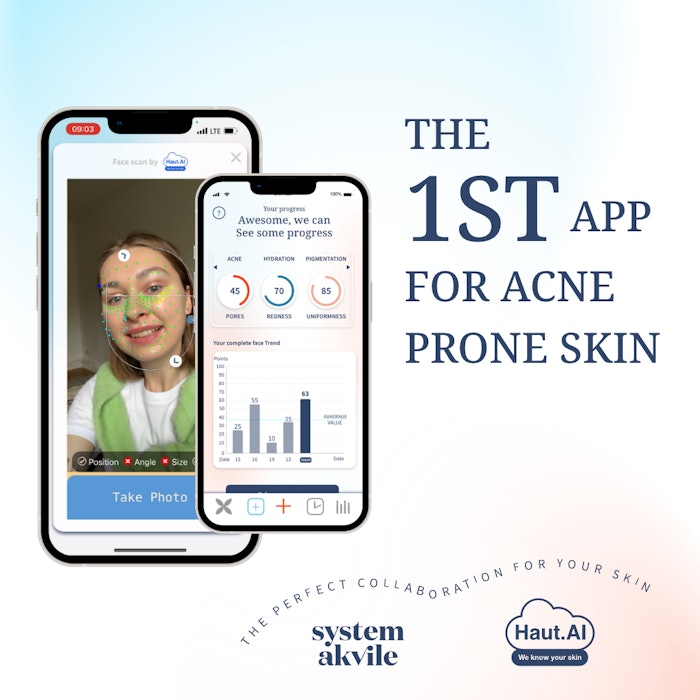 Haut.AI has announced a partnership with System Akvile, a science-based skin health app with the goal to help people with acne prone skin. 
Haut.AI's AI algorithms scan data with the app, allowing it to assess up to 150 visual wellness biomarkers of the skin. This delivers a personalized analysis, tracks changes and gives users the knowledge to manage their skin health.
Related: Gattefossé and CTIBiotech Develop Bioimpedance 3D Bioprinted Skin Chips
The Haut.AI technology has received 17,000 face scans within five months of its integration into the app. According to the company, this rate of adoption suggests that there is a need for this technology among users who are looking for a solution to their skin conditions. 
Anastasia Georgievskaya, CEO of Haut.AI, said: "This partnership is an example of the social impact that Haut.AI technology has. Holistic evidence and scientifically proven methods for achieving acne free skin developed by the System Akvile team combined with accurate biologically relevant skin analysis by Haut.AI is the real beauty tech."