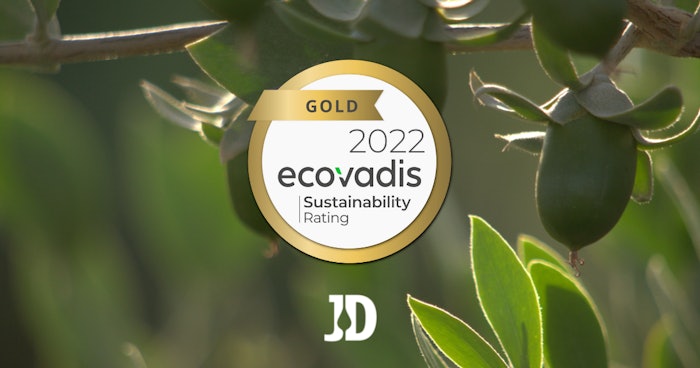 Courtesy of EcoVadis
Jojoba Desert has earned a gold medal from EcoVadis for its sustainability efforts. 
Jojoba Desert is a leading jojoba oil manufacturer and provider, based in the heart of the Israeli desert. 
The gold medal recognition from EcoVadis confirms Jojoba Desert's commitment to environmental and social responsibility.
The gold medal sustainability rating from the EcoVadis Corporate Social Responsibility (CSR) report places Jojoba Desert in the top 1% (overall score, labor and human rights) and in the top 2% (environment, ethics) of all the companies rated in the categories of wholesale of waste, chemicals, fertilizers, agrochemical products and more.