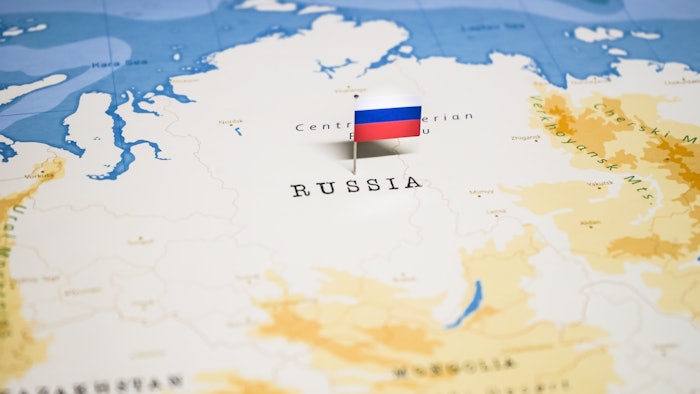 As companies worldwide continue to take a stand against the war in Ukraine, Sephora and Estée Lauder have announced they will cease operations of their companies in Russia. [See below for updates.]
According to Sephora's website, "We are temporarily suspending our retail stores and will not be accepting orders from the online store from March 08 until further notice."
Estée Lauder shared on its site that it is continuing to compensate its employees in Ukraine, while providing regular communication and offering relocation assistance. 
According to a statement by the brand, "Further, after having already suspended The Estée Lauder Companies' business investments and initiatives in Russia last week, we have also decided to suspend all commercial activity in Russia, including closing every store we own and operate, as well as our brand sites and shipments to any of our retailers in Russia."
The Estée Lauder Companies Charitable Foundation (ELCCF) has already committed $1 million in support of relief efforts in Ukraine and the company will be donating ELC products to those displaced and in need.
Estée Lauder's statement concluded, "We will continue to monitor this tragedy and take actions consistent with our company values."
[Update as of August 15, 2023]
In a recent article from The Telegraph, Unilever's CEO Hein Schumacher is pledging to reassess the company's position on Russia after receiving a plea from a Ukrainian soldier.
The company has continued to supply "everyday essential" food and hygiene products made in Russia to its people.
Unilever will reportedly keep operations under "close review."
In July 2023, Unilever was reportedly named as a sponsor of war by the Ukrainian government after it continues to pay taxes in Russia.
In 2022, Reuters reported that Unilever was stopping its imports and exports out of Russia, in response to the war.
According to the publication, Unilever was not investing "any further in Russia," and ceased all media and advertising spending in the country. 
[update as of March 29, 2022]
Johnson & Johnson has announced it will pause the sale of personal care products in Russia, according to Reuters.
The company will, however, continue to supply medicines and medical devices in the country.
J&J will also not enroll any more patients in clinical drug trials that it was conducting in Russia.
[update] L'Oréal issued a statement condemning the Russian invasion and said its "absolute priority" is to support its 326 Ukrainian employees and their families who have been impacted. 
The brand started a global employee fundraising campaign and volunteering program and said it is working with local and international non-governmental organizations, in addition to the United Nations agencies, through donations of up to 5 million euros.
L'Oréal's statement read in part, "Regarding our activity in Russia, we are fully aligned with the position of the French and European authorities. We have decided to temporarily close all our own stores and directly operated counters in department stores and to suspend all industrial and national media investments. We have also taken the decision to temporarily close our own brand e-commerce sites in Russia. We are assessing additional measures, while still taking care of our 2,200 Russian employees."'