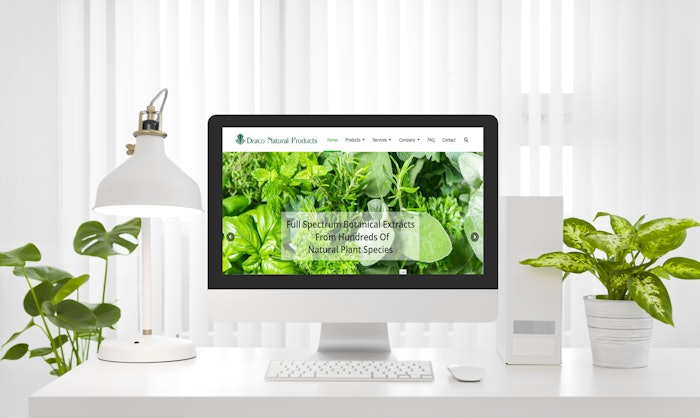 ID 110511707 © Didecs | Dreamstime.com
Draco Natural Products, Inc. has launched its new website.
The updated website incorporates smartphone responsiveness into its structure, with a "hamburger" menu for tablet and phone page sizes.
The site was developed in WordPress, using Elementor as a page builder as the site provides customers with easier access to information about Draco products and services.
Previously: Givaudan and Draco Natural Products Announce Partnership