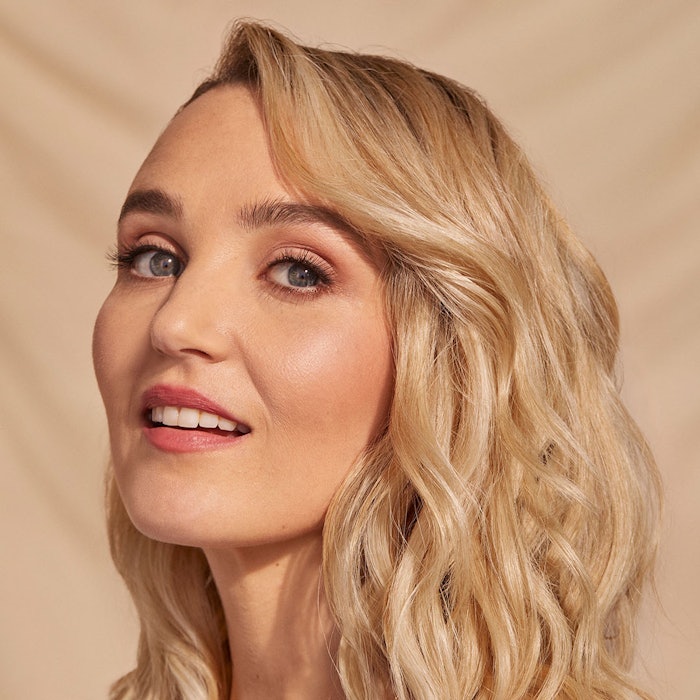 Pantene has partnered with a collection of female celebrities, the Conditioner Collective, to help promote Pantene's new conditioners. The brand surveyed women to find out what they really wanted from their "dream conditioner." As it turned out, it was more like a styler.
The new products are designed to make styling hair easier, more consistent and longer-lasting. The partnering celebrities are from various industries and include Chloe Fineman, a cast member of the U.S.-based Saturday Night Live television program; Peloton instructor Jess King; comedian Meg Stalter; model and ballerina Nardia Boodoo; and violinist and composer Ezinma. The group will work to redefine conditioner standards with humor, creativity and inspiration, demonstrating how their hairstyles hold up in real-life scenarios (see video below for examples).
Related: Top 5 Celebrity Beauty & Skin Care Brands
Fineman said, "It's 2022; you should be asking more from your conditioner. I love having a conditioner that can keep up with my day—constantly changing styles, getting into different characters—I know my Pantene conditioner can keep up with whatever I throw at my hair."
The Collective stars in Pantene's new video, "Can Your Conditioner Do This?" which showcases ways conditioner can deliver more for changing hairstyles, e.g., updos that undo to soft curls, braids, styles that hold with less breakage, and loose waves that last under hot stage lights. The group plans to start an Instagram hashtag—#PanteneCanDoThat—to showcase different hairstyles that are enhanced by the Pantene conditioner.
See related: Expert Opinions; Reviving Skin and Hair
The conditioners include five variations: Daily Moisture Renewal, Curl Perfection, Smooth & Sleek, Repair & Protect and Volume & Body. The products are available for $4.99 each at retailers nationwide.
Maris Croswell, senior brand director at Pantene, said, "These women are the main characters in their own lives, and we're inspired by their use of style as a means of expressing individuality and the different aspects of themselves. At Pantene, our goal is to create products that help her achieve her desired end look so she can express herself freely, and her hair needs a strong, healthy foundation to do that. Our new formulas have 2x the active nutrients (antioxidant nutrients vs. 2021 base Pantene formula) and nourish hair to make it easier to style. She can experiment with her styles and express her individuality, knowing her hair can keep up with everything she asks of it."
Ingredients: Curl Perfection Conditioner: Water (aqua), Cetyl Alcohol, Stearamidopropyl Dimethylamine, Glycerin, Stearyl Alcohol, Glutamic Acid, Bis-Aminopropyl Dimethicone, Sodium Chloride, Fragrance (parfum), Citric Acid, Benzyl Alcohol, Disodium EDTA, Phenoxyethanol, Histidine, Panthenol, Panthenyl Ethyl Ether, Methylchloroisothiazolinone, Methylisothiazolinone.
Ingredients: Volume & Body Conditioner:  Water (aqua), Stearyl Alcohol, Stearamidopropyl Dimethylamine, Cetyl Alcohol, Fragrance (parfum), Glutamic Acid, Bis-Aminopropyl Dimethicone, Benzyl Alcohol, Citric Acid, Disodium EDTA, Histidine, Panthenol, Panthenyl Ethyl Ether, Methylchloroisothiazolinone, Methylisothiazolinone.