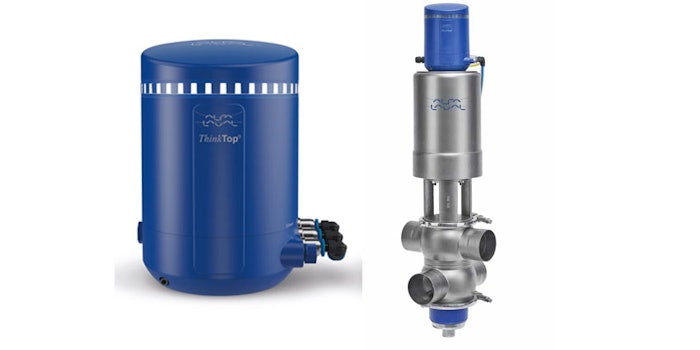 The Alfa Laval Fluid Handling Application Pro ThinkTop V70 upgrade provides a way to improve water efficiency by updating just one of every four valve control tops on a mix-proof valve cluster, rather than upgrading all valves.
Previously: Alfa Laval DuraCirc Pump Improves Processing Performance
This upgrade will reportedly raise process performance, especially for industries with less frequent cleaning requirements. Additionally, this upgrade diminishes water use by reportedly more than 71%.
According to the company, ThinkTop V70 with burst seat cleaning functionality effectively cleans the valve seat quickly and uses less water than current cleaning systems. Especially in a brewery setting, the company notes this makes it possible to realize payback in less than a year, depending on the cleaning requirements, frequency and cost structure.
"A total upgrade is not always the best approach. Sometimes a little ingenuity goes a long way," says Mario Kurilic, technical sales manager of food and water at Alfa Laval. "Using one ThinkTop V70 to control four valve actuators delivered 71% in water savings and required less investment than changing all the control tops."