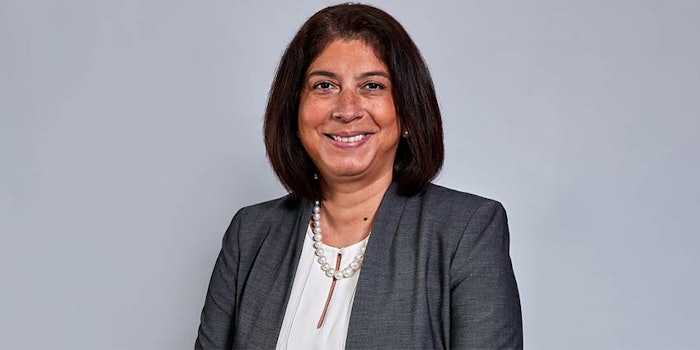 U.S.-based biotech company Ginkgo Bioworks announced that Vertex CEO Reshma Kewalramani, M.D., will join its board of directors.
Related: Cronos Group and Ginkgo Bioworks to Accelerate CBG Production
Kewalramani joined Vertex in 2017 and was previously the company's chief medical officer and executive vice president of global medicines development and medical affairs. Prior to Vertex, Kewalramani spent more than 12 years at Amgen.
Jason Kelly, Ginkgo's co-founder and CEO, said, "We are honored to have Dr. Kewalramani join our board of directors. We believe her significant experience driving innovation and growth will be invaluable as Ginkgo continues to expand its capabilities and partnerships within the pharmaceutical industry."
See related: Ginkgo Bioworks's Materials Support mRNA Vaccine
Kewalramani is a member of the Massachusetts General Hospital board of trustees, the Biomedical Science Careers Program board and the Boston University School of Medicine dean's advisory board. She was the 2019 recipient of the TiE Boston Healthcare Leadership Award and the 2021 recipient of the International Institute of New England's Golden Door Award.
"I am excited to join Ginkgo's board of directors at such a pivotal time for the company," said Kewalramani. "Ginkgo has built a unique and innovative company over the past thirteen years, and I am particularly excited by the company's broad platform which holds the potential to meaningfully transform multiple fields from agriculture to energy to life sciences."
Ginkgo Bioworks is known in the cosmetics and personal care industry for its expertise genetic engineering to produce bacteria with industrial applications.
See archived: Moving Toward Microbes; Bio-engineering a New Cosmetic Reality