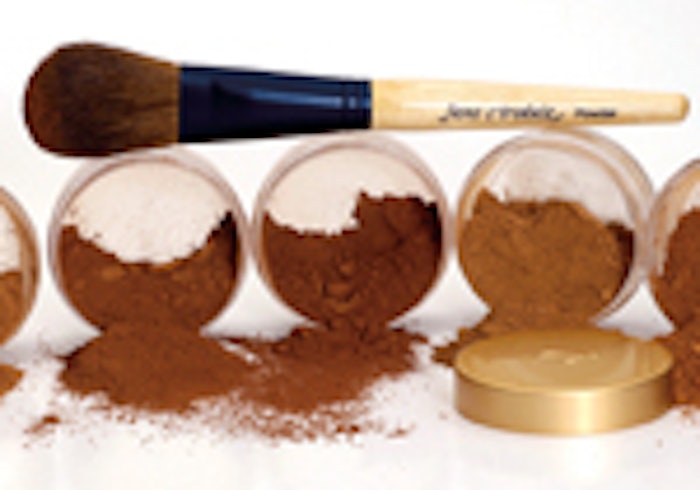 In an age where it seems all private personal care companies are being usurped into larger coorporations, it is suprising to hear of the growth potential of the private cosmetic company. Private cosmetic companies have better growth potential than cosmetic giants, according to a Mercanti Chronicle report by investment banking firm, The Mercanti Group. The report claims that while the makeup segment is dominated by cosmetic giants, smaller companies are enjoying faster growth potential and are beginning to make their mark.
"Successful private equity investments in makeup companies, such as Bare Essentials and Physician's Formula have recently been realized through initial public offerings," says the study by Mercanti principal Josh Susser. "Further, highly experienced private equity investors have recently invested in Philosophy, SmashBox and Stila. Each of these companies is capitalizing on a makeup market in flux, where small share gains have a dramatic impact on investment returns," the report states.
The reason that the smaller cosmetic companies are doing so well, according to the report, is that entrepreneurial and start-up companies have found ways to exploit the market's fragmentation within certain channels and niches.
The report also states that more consumers are purchasing their makeup on the Internet, in infomercials, through home shopping channels and through home marketing organizations. Historically  cosmetics were mainly bought at food, drug and mass retailers,  department stores. The growth of purchasing cosmetics on home shopping channels reportedly is due to affordable prices and availability to Baby Boomers. The report also notes that mass retailers are carrying prestige products.
Mascara and eye liner products have been more innovative in terms of color and effect than lipsticks, according to the report. Eye makeup sales increased 15% from 2004 to 2006, while lip makeup over the same period decreased 7%. Unsurprisingly,  the report states that consumers are seeking natural and organic makeup, cosmeceuticals and antiaging products. For more information, visit www.mercantigroup.com.