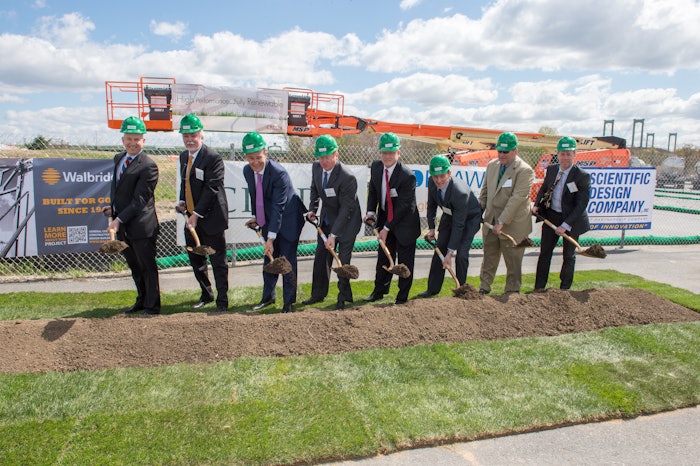 On April 28, 2015 Croda International Plc Group held a $170 million ceremonial groundbreaking event at its Atlas Point facility in New Castle, Del., with several local officials including Jack Markell, Delaware governor. The company is creating the first North American plant to develop 100% sustainable, nonionic surfactants, which are used in products ranging from face creams and toothpaste, to paint and laundry detergent.
"This investment represents a tidal shift, especially for consumer goods manufacturers who are striving for sustainability and performance," said Steve Foots, chief executive of Croda, in a press statement. "At Croda, sustainability is fundamental to who we are and what we do, and we're proud to be launching this first-of-its-kind initiative here in North America."
The expansion of the Atlas Point operation will enable the production of surfactants from bio-ethanol while still maintaining ingredient performance standards. Using bio-ethanol, Croda will reduce its fossil fuel consumption, moving away from traditional petrochemical-derived ingredients. This is yet another step toward meeting the growing needs of its customers for sustainable options.
The new sustainable ingredients will be used in countless ways, including as lubricants, seat foams and coatings in the automotive industry; in air- and floor-care products for industrial cleaning; as drilling fluid for the oil industry; as well as cosmetics and hair care products in the personal care industry.
Once approvals are in place, Croda will build the new plant over the next two years; the goal is to begin operations in 2017. For the duration of construction, Atlas Point will continue as one of Croda's main manufacturing sites for nonionic surfactants.