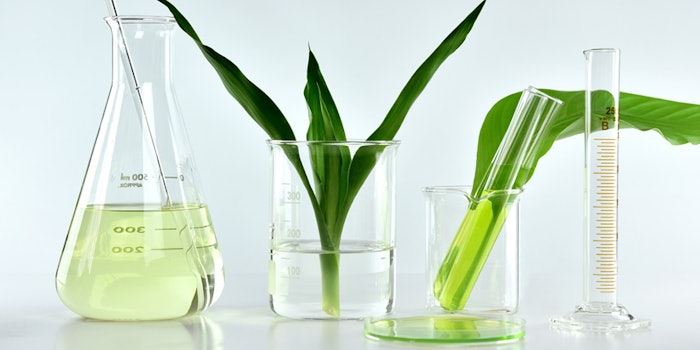 BASF
Following the Natural Product Association's (NPA) re-certification of 81 of BASF's ingredients, BASF Care Creations reportedly continues to offer the largest selection of personal care products displaying the NPA seal of approval.
Related: 3 BASF Innovations Win BSB 2021 Awards
The BASF portfolio for natural cosmetics ranges from raw materials such as surfactants and emollients to additives and active ingredients.
In addition to the NPA natural standard, the company supports customers by providing the necessary data for the COSMOS, Natrue standards and the ISO 16128 norm, as well as offering low-1,4-dioxane ingredients.
Since 2008, NPA's Natural Seal program has certified nearly 1,200 finished personal care products and over 1,100 personal care ingredients. All NPA-certified products have been verified to fit the organization's natural standard by an independent third-party auditor.
"Our research shows a consistent growth in demand for natural ingredients in the market and has led to our customers launching products with plant-inspired and botanical ingredients offering multi-functional properties," said Nader Mahmoud, vice president in personal care of BASF North America. "Eight years of offering the largest NPA-certified ingredient selection is a testament to our continued commitment to providing our customers with sustainable and natural solutions through our innovation portfolio."
"We would like to thank BASF for their work and commitment to offering the highest quality natural products in the industry," said Daniel Fabricant, Ph.D., president and CEO of NPA. "NPA's Natural Seal program remains the only U.S.-based natural certification program that provides consumers and the industry with clear guidelines for natural products."
Previously: BASF Saves Sensitive Skin with Sacred Patch