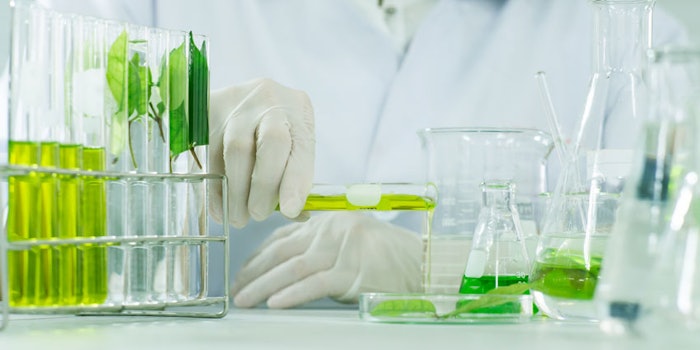 During its March 4, 2021, Transparency Summit, beauty giant L'Oréal committed to transforming its research and innovation (R&I) practices by adopting a 'green science' approach: by 2030, 95% of the ingredients its uses will be derived from renewable plant sources, abundant minerals or circular processes; and 100% of the company's formulas will respect the aquatic environment.
According to the company, this move comes at a time when protecting the planet is an absolute necessity, and the COVID-19 pandemic is driving a heightened demand for products that are both good for health and safe for the environment. It is against this backdrop that L'Oréal has announced it is opening a new chapter in R&I by making nature a driving force in creating renewable alternatives to petroleum-based ingredients. 
See related: Green Isn't Enough: Social Progress is the Next Chapter for Naturals
The company will reportedly draw on recent advances in green science to enable the sustainable cultivation of ingredients and extract the best that nature has to offer. Already, as of 2020, 80% of the raw materials used are easily biodegradable, 59% are renewable, 34% are natural or of natural origin, and 29% of those used in L'Oréal formulas were developed according to the principles of Green Chemistry.
According to Nicolas Hieronimus, L'Oréal deputy chief executive officer, in charge of divisions: "With green sciences, we are entering a new chapter for L'Oréal Research & Innovation, which has been a key driving force behind the company since its creation. Our ambition is that by 2030, we will be able to offer women and men around the world increasingly effective, safe cosmetics that respect the environment."
L'Oréal is opening a new chapter in R&I by making nature a driving force in creating renewable alternatives to petroleum-based ingredients.
To achieve this transition, the company has drawn together its full range of resources in green sciences, including recent advances in agronomics, together with new developments in biotechnology, green chemistry, formulation science and modelling tools. The company is also building a range of strategic partnerships with universities, start-ups and its own raw material suppliers.
Barbara Lavernos, chief research, innovation and technology officer, emphasized, "Thanks to green sciences, we are able to take up this ambitious scientific and technical challenge. This virtuous, circular economy-based approach will allow us to achieve new levels of performance and discover unprecedented cosmetic benefits without compromising on quality or safety, in the service of beauty that is respectful of the planet."
See related: Expert Opinions; Clean Beauty
In relation, L'Oréal has pursued its pledge to transparency through its "Inside Our Products" website. Launched in March 2019, the site answers questions from the public about ingredients used in formulas and the composition of products. The platform reportedly covers nearly 1,000 ingredients and is available across 45 countries in eight languages. An information campaign highlighting the environmental and social impact of cosmetic products was also launched in June 2020 as part of the L'Oréal for the Future program.
Julia Sarhy, global consumer insights director for the company, noted during the Transparency Summit how the company's efforts toward transparency are unique in the industry, and how today's consumer is focused on safety first, seeking transparency from a back-to-the-basics mindset—key facets of the clean beauty trend starting a few years ago.
"Consumers no longer want just the list of ingredients, but also to know where they came from, and how their sourcing affects the environment [also referred to as 'conscious beauty,']" said Sarhy. "It's about knowing their choice makes the world better." In relation, Sarhy emphasized that 66% of consumers expect CEOs to have a voice and message of transparency.