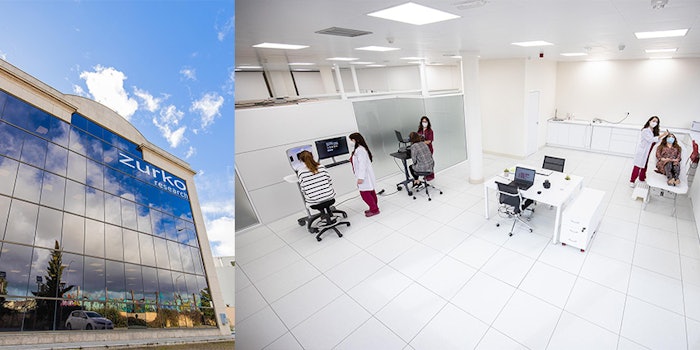 Zurko Research has opened new clinical research facilities in Madrid.
In total, there are more than 18,000 square feet of usable space divided into three floors including office areas, a laboratory for clinical trials, several multifunctional rooms and an in vivo laboratory double the previous lab's size.
Furthermore, the laboratory area now has two separate waiting rooms and specialized areas for safety, efficacy and solar studies. Each laboratory is equipped for given tests; e.g., one room includes four bathtubs to test water resistance, and another has a sauna for sweat resistance-related studies.
According to the company, the new design makes it possible to maintain a safe distance for all panelists participating in the studies while allowing several tests with independent schedules to be carried out at the same time in the same room.
See related: [video] Cosmetics R&D Vlog; Testing Products in a Socially Distanced Reality