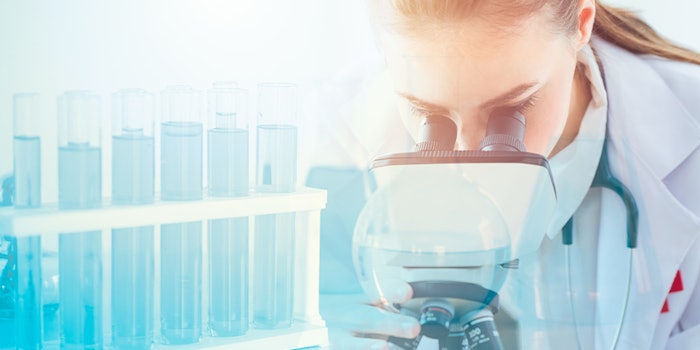 XCellR8 has been awarded £100K in funding to carry out a six-month proof-of-concept study to develop in vitro tests that are free from animal-derived reagents.
Related: Provital Participates in the #100tífiques Initiative
XCellR8's winning submission focuses on the challenge to remove animal-derived products such as Foetal Bovine Serum from in vitro tests, to improve human relevance and reproducibility, and reduce the use of animals. In the long term, it is hoped the success of this project could lead to the increased uptake of animal-free reagents, and to the acceptance of new protocols in the OECD TGs that are free from animal components.
Specifically, this funding will help the laboratory develop and validate new safety tests for OECD TG 487 (the Micronucleus Test for genotoxicity) and OECD TG 455 (transactivation in vitro assays for estrogen receptor agonists and antagonists, measuring the endocrine disrupting potential of chemicals). 
The prize, sponsored by Unilever and AstraZeneca and co-funded by Unilever, is part of the first phase of the 2020 Crack It Challenges competition. Crack It is run by NC3Rs and is a challenge-led competition that funds collaborations between industry, academics and SMEs to develop innovative solutions into marketable products or services that will have a significant 3Rs (Replacement, Reduction and Refinement) impact across the bioscience sector.
XCellR8 founder and CEO Carol Treasure said, "The increased availability of in vitro testing services has already saved the lives of countless animals and helped to improve the accuracy and reliability of tests that humans rely on to be sure that products are safe. However, the ongoing use of animal components in most of these tests compromises their human relevance and can affect the reproducibility of results, a factor that has been largely overlooked until recently. As consumer demand for vegan products, sustainable supply chains and robust product safety grows, we're delighted to see Unilever and AstraZeneca sponsoring work to address this gap in the science, and equally delighted to have secured the funding to expand our R&D efforts in this area."