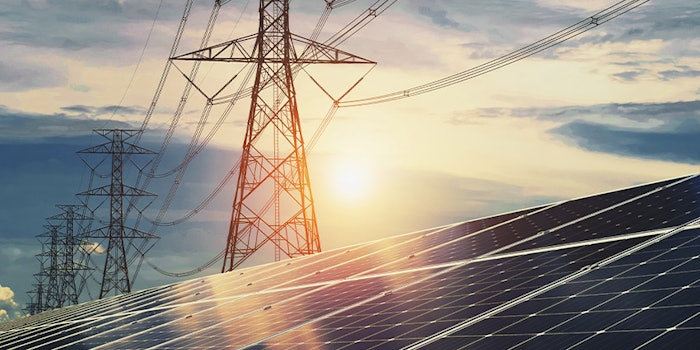 Ashland has completed several local sustainability initiatives since the company moved its headquarters from Covington, Kentucky to Wilmington, Delaware, USA.
Related: Ashland's Antaron ECo Gel Imparts Water Resistance in Sun Care
Consistent with the company's Responsible Care policy, Ashland operates worldwide in a manner that minimizes effects on natural habitats and biological resources. Since 2014, several former Ashland remediation sites have achieved certification through the Wildlife Habitat Council, such as the Ashland Research Center in Wilmington. In 2020, Ashland and the Delaware Nature Society designed a natural flora and fauna garden for the Wilmington campus that included the installation of a native plant meadow.
As for solar energy, Ashland worked with Constellation Energy, a subsidiary of Exelon, and built approximately 904 kilowatts of solar energy generation at the Wilmington location. The on-site solar project also delivers renewable energy certificates to Ashland, which can be retained and retired to help offset the company's Scope two greenhouse gas emissions.
Over the last three years Ashland has been recognized by the American Chemistry Council, the Society of Chemical Manufacturing Association, the European Sustainable Cosmetics Summit and others for safe and sustainable initiatives.
Guillermo Novo, chairman and chief executive officer of Ashland, said, "Ashland is on a journey to expand renewable and sustainable solutions, help improve customers' products and processes, reduce our environmental impact, preserve the world's natural resources and enhance the quality of life in the communities where we operate."
Oded J. Rhone, CEO of Edison Energy, said, "We applaud the leadership and commitment Ashland has demonstrated toward creating a more sustainable future. Setting ambitions (sic) goals across sourcing, operations and product solutions represents a major milestone for a company with such complex operations. Edison Energy is honored to work with a leading organization that is focused on mitigating its climate-related business footprint with a focused renewable energy and sustainability strategy."