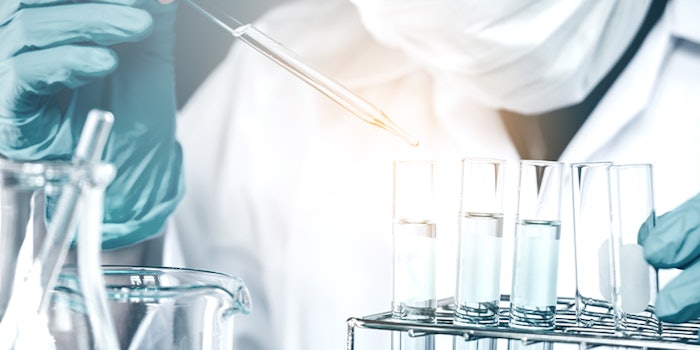 Elementis has announced its commercial agreement with Nxtlevvel Biochem, which will enable both to develop, manufacture and sell a portfolio of bio-based products.
Related: Elementis x Essential Ingredients Expand Personal Care to Canada
Nxtlevvel and Elementis have also announced the launch of two new biobased solvents for the industrial paint and coatings sector, available in early 2021. These biobased solvents can be used as coalescing agents and replace the use of petrochemical-based solvents in product formulations.
Joseph Lupia, senior vice president for research and development with Elementis, said, "Elementis is extremely fortunate to have identified such a nimble and innovative company as Nxtlevvel as one of our green technology development and manufacturing partner. Teaming up with Nxtlevvel enables Elementis to advance our goal of delivering sustainable, high-performance materials for all customers and industry sectors that we support on a global basis faster and better. Together, we have the potential of being 'game changers' in the biobased specialty chemicals category."
Lupia continued, "Elementis and Nxtlevvel are evaluating biobased levulinic acid derivatives as possible ingredients for skin and sun care formulations, and preliminary results are very promising. We are seeing advantages related to emollience as well as synergies with Elementis' existing portfolio of natural clay-based additives. We will continue to evaluate these novel ingredients in deodorant and antiperspirant formulations as potential Silicone replacements. Our first priority with Nxtlevvel is to launch products for the Coatings sector during the first quarter of 2021."
Luc van Ravenstein, senior vice president of Elementis' coatings and energy business segment, said, "I am especially pleased with how well Elementis and Nxtlevvel chemists, scientists and project managers have been working remotely together over the past several months to develop and test bio-based raw material solutions for our customers in every region of the world. Our companies are planning now to jointly introduce our first bio-based additives in early 2021."
For more information, contact Elementis.