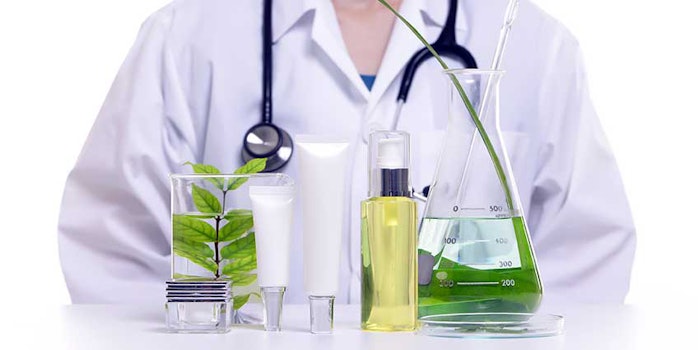 Dreamstime_101064268
Gattefossé is celebrating 140 years with an interactive website (gattefosse140.com) exploring its history through 16 key areas of focus that are relevant still today.
Related: Gattefossé Reveals Emulium Mellifera MB is Microbiome-friendly
For example, since 1880, Gattefossé has pursed formulation science, botanical studies, industrial sites, etc. These areas of focus served as themes, which were plotted on an interactive timeline. The themes, in brief, include:
International Trade (1890): Throughout the 1920s, René-Maurice's perfumery formulae were translated into different languages, then exports increased steadily.
Plants (1894): In the 1890s essential oils were the focus and in the 2000s, materials included waxes, vegetable oils and plant extracts from "objectified" active ingredients. 
Supporting Producers (1907): Today, the business benefits from committed partnerships with farmers who supply the plants to create the company's biological products.
Research in Botany and Plant Chemistry (1915): The company has invested in plants as high-quality, complex raw materials requiring scientific studies for industry benefit.
Therapeutic Use of Essential Oils in Hospitals (1916): The Gattefossé Foundation sought to raise awareness of aromatherapy in hospital environments.
Supplies of the Highest Standard (1920): The company began its focus on the quality of raw materials as a primary consideration.
Designing Industrial Sites (1920): Over the years, the company's factories in France not only met manufacturing standards but also reflected the business culture: facilities divided into pavilions and a garden of aromatic and medicinal shrubs embrace both the company's approach to engineering and its focus on plants.
Lipid Chemistry (1937): Since Gattefossé produced its first continuous phase aqueous emulsions, lipid chemistry has played a role in shaping galenic formulations and also has been directed toward two particular market sectors: cosmetics and pharmacy.
Pharmaceutical Innovation (1937): The company first became a part of lipid chemistry in 1937 and since then, Gattefossé has continued its accomplishments in pharmacy and cosmetics sectors.
Highly Specific Production Equipment (1940): Every operation carried out followed a particular process and was executed using specialist integrated, automated and computerized equipment.
Innovation in Cosmetic Active Ingredients (1950): In the 1950s, "biological" active ingredients were brought to market, followed by "plant-based" active ingredients in the 1970s that then saw a boom in the 2000s. 
Improving the Bioavailability in Medicines (1954): In the 1950s, when Gattefossé discovered that Labrafil (INCI: Varies) could accelerate the bioavailability of antibiotics, the company convinced pharmaceutical laboratories of its opportunities. Fifty years later, the company has continued to strengthen its expertise through scientific works.
Training Future Clients (1956): From the 1950s onward, Gattefossé contributed to university seminars and lessons in specialist institutes.
Assisting Clients (1960): Gattefossé developed an "applied galenic formulation" process to help and guide its clients.
The Rise of "Dry Forms" (1960): From the 1960s, Gattefossé researchers spent time working on "sustained release medication;" however, the subject became a major research topic in the 2010s. 
Laboratories for New Skills (1973): Finally, in the 1920s, the original factory boasted an expansive space for research and formulation activities. In 1973, Gattefossé opened a "pilots and processes" facility; in 2012, a cell culture laboratory was inaugurated.
For more information, contact Gattefossé.