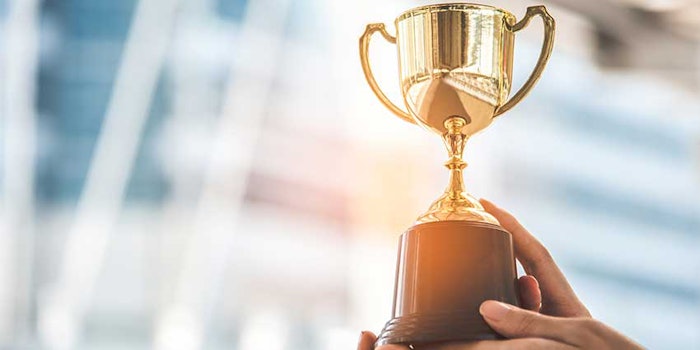 Azelis and Novachem have won the Ringier Technology Innovation Award 2020 for Personal Care with their ingredient, Zinc Sebum (INCI: Not Provided).
Related: Novachem's Antibacterial Aids During Coronavirus
Competing with 105 companies and 184 ingredients, the award was handed out for the research and analysis Azelis did on Zinc Sebum by Novachem in order to meet the demanding market requirements for "clean" anti-acne skin care solutions.
The Ringier Technology Innovation Awards are issued with the aim to encourage the promotion of innovative and efficient ingredients. The award criteria involves an extensive assessment, technical research and analysis of the ingredient's safety, efficacy, cost-effectiveness and sustainable character.
Zinc Sebum is a multifunctional, naturally derived ingredient composed of zinc peptide and four plant extracts that help treat acne, oily skin and redness. The ingredient composition helps target the causes of acne, acting pro-actively on the issue.
It also imparts bactericidal and germicidal power in hands, feet and armpits. The ingredients "clean" and multifunctional profile makes it ideal for innovative skin care formulation.
"This award is a recognition of our efforts to bring the highest-quality ingredients from our principals and suppliers to the Chinese market, coupled with our own high focus on innovation and formulation expertise," says Vicky Lee, Azelis' China deputy head of personal care. "Our partnership with Novachem is also a testimony of Azelis' interest in promoting clean and ecofriendly solutions. Our application laboratory is continuously screening our portfolio to ensure that we can effectively and innovatively meet the market demands and thus create new business opportunities. This all came together in the work we did with Zinc Sebum."
For more information, contact Azelis.