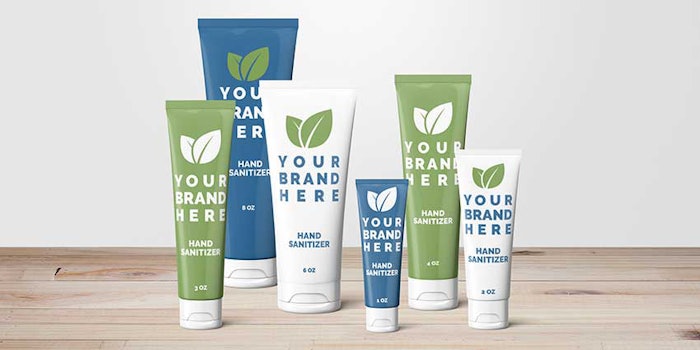 BPI Labs Inc. has announced it will produce hand sanitizer packaged in tubes at estimated levels of 400,000 gallons per month.
Related: PCPC Launches Hand Sanitizer Ingredient Connector
Bulk filling for various packaging formats will be available with additional monthly tube, bottle and packet filling capacities of 2.1, 2.4 and 0.75 million units, respectively. The opportunity to fill packaging in large capacities will be revealed online in various stages throughout the summer and made available to customers on a first-come, first-served basis.
BPI Labs has purchased the Norden tubing machine designed to safely fill hand sanitizer into tubes and is targeted to begin tube production in mid-August. A full launch will happen in the third quarter of 2020.
With companies trying to fulfill the large hand sanitizer need, bottles and pumps have become scarce and reportedly, pumps are an expensive addition to the overall cost to produce goods. According to the company, tubes require no further components to fill and close.
Tubes also come with preprinted graphics and are capped with a metallic safety seal directly from the manufacturer. BPI Labs also uses tube suppliers that are domestic, which makes them an inexpensive and efficient way to cut down on supply chain concerns and manufacturing costs.
Furthermore, when exposed to higher temperatures, hand sanitizer containers can become pressurized from ethanol vapors and according to the company, tubes prevent messes such as leakage or rupture.