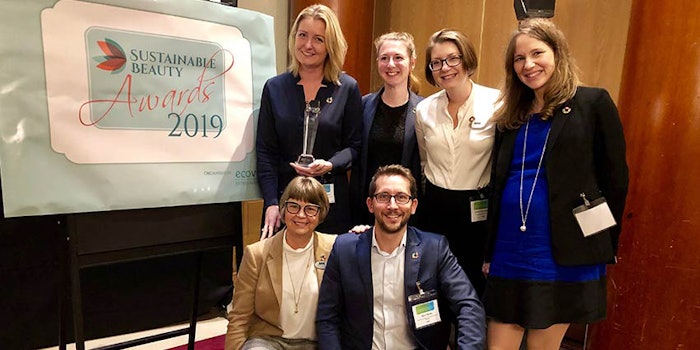 AAK received the Sustainability Pioneer Award for its Kolo Nafaso direct sourcing program, which provides income to women shea collectors. The women involved have access to pre-financing, training and logistical support.
Based on fair trade principles, the AAK Kolo Nafaso has been around for more than 10 years and empowers women and delivers better working conditions and improved livelihoods of those involved.
Related: New AAK Site Delivers Personal Care and Food Co-development
AAK has also committed to reducing its energy and water consumption, and to minimize waste and emissions.
"AAK has been undertaking ethical sourcing long before it became fashionable in the personal care industry," says Amarjit Sahota, founder and president of Ecovia Intelligence and organizer of the Sustainable Beauty Awards. "AAK Personal Care is a deserved winner of the Sustainability Pioneer Award because of the positive impact of its Kolo Nafaso program, which is providing income to over 230,000 women shea collectors in Burkina Faso, Ghana and Ivory Coast."
"This award is an acknowledgement of the hard work and dedication of our teams on the ground in West Africa," says AAK's Lisette Townsend. "Also, the growth in our sustainability partnership initiative enables cosmetic manufacturers to actively increase the social value of their brands through investment in targeted training programs that aim to improve health and safety, business development opportunities and financial benefits for the Kolo Nafaso women's groups."