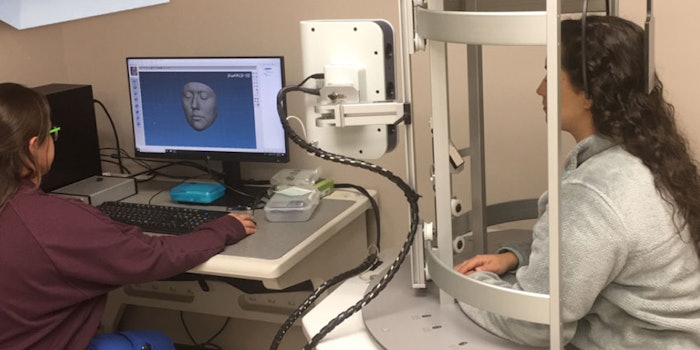 Dermatology and cosmetic testing expert RCTS, Inc. has acquired the Eotech EvaFace 3D skin imaging system.
This system creates high-resolution images of small facial skin areas as well as the full face to analyze changes in features such as wrinkles, roughness and volume with micrometer accuracy. According to the company, the EvaFace system expands RCTS's test offerings to assess and visualize skin care product efficacy.
Eotech 3D skin imaging systems are reportedly well-established in Europe, and the new addition extends access in the U.S. to a system that answers the needs of organizations sourcing clinical dermatological safety and efficacy testing services.
For more information, visit the company website.