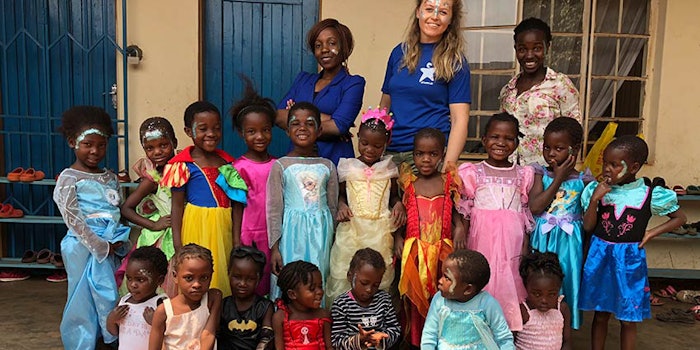 In an effort to continue its support of U.K.-based charity Sparkle Malawi, Cornelius is relaunching its Bioglitter initiative into 2019.
A percentage of the sales revenue from the Ronald Britton 100% biodegradable glitter product will go towards the Sparkle for Malawi fundraising campaign. Cornelius aims to raise £10,000 by the end of 2019, improve the lives of children in communities in Malawi and boost its partnership with the charity.
"We couldn't be prouder to be continuing to work closely with Sparkle Malawi. Bioglitter is an extremely unique product and with this initiative, alongside additional donations, Cornelius can continue to provide vital support and help the charity with its invaluable work," said Trevor Barker, technical business manager, Cornelius. "Sparkle Malawi carries out extremely important work in one of the world's poorest countries. Their commitment to the most disadvantaged in the world is amazing."
Sparkle Malawi provides children with education, nutrition and medical supports in rural villages throughout the African nation. Cornelius has supported the charity since July 2017; to date, it has raised more than £35,000, helping to provide more than 10,000 nutritious meals.