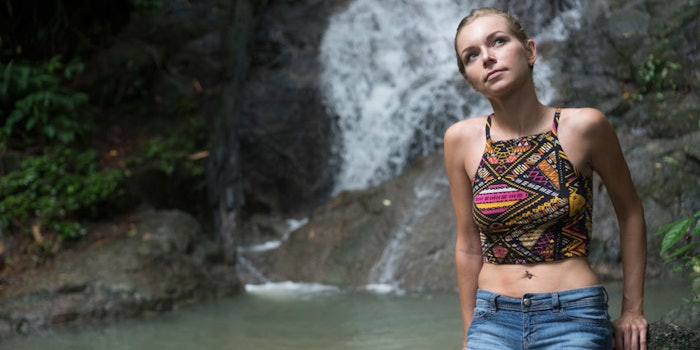 The trend for sustainable cosmetic ingredients has extended to package-less formulas, upcycled ingredients and sourcing practices to enrich the lives of individuals cultivating the supply chain.
These efforts have evolved beyond the scope of "feel-good" marketing campaigns to genuine participation as a bigger picture solution. This translates to brand authenticity, and loyal consumers complete the philanthropy cycle with their purchases.
Several companies followed this path during in-cosmetics Global. Following is just a sampling.
Beyond ingredients: Clariant described its overall strategy as "evolving beyond ingredients" and "talking about beliefs for the future" during the company's April 1, 2019, press event. Sergio Manzano, who heads the Plantasens (INCI: Varies) business of plant-based actives and multifunctional emulsifiers, said, "Now is the time to take [beauty] beyond."
He said it is about responsible sourcing and a transparent supply chain. In relation, as water scarcity is becoming a bigger issue, the company has created "blue gold" formulating concepts that use less water, or omit it altogether, without sacrificing performance. 
Socially responsible: Indena, a supplier with heavy roots in the pharmaceutical industry, adopted an extensive sustainability and sourcing program, focused on deeply analyzing its supply chain to ensure materials are, for example, wild-sourced and have a positive social impact on local schools and water supplies.
Specific efforts in Tanzania and India were also established with NGOs and associations, to ensure ethical and sustainable supply chains with a lower footprint. The company noted its general approach is to follow key aspects of the United Nations' 17 Sustainable Development Goals.
Upcycled beauty: Kaffe Bueno, a Copenhagen-based company specializing in the recycling of used coffee grounds, launched its Recycled Coffee Oil. The company explained that when coffee beans are brewed, fewer than 1% of the beneficial compounds, including polyphenols, cellulose, hemicell­ulose, lipids, tocopherols, are extracted—leaving the other 99% to be disposed of.
Using biotechnology, the company processes the spent coffee grounds collected from select hotels and offices in Copenhagen and up-cycles them as an active ingredient for cosmetics. The active is said to demonstrate a variety of benefits, including anti-aging, anti-cellulite, sun care, moisturizing, wound healing and skin whitening.
Zero-waste solution: Finally, bypassing the need for packaging, Nohbo LLC and Genomatica partnered to create a natural line of zero-waste, water-soluble personal care shampoo drops. Manufactured by Nohbo Labs, the drops are made using Genomatica's natural Brontide butylene glycol, derived from a sustainable and renewable sugar fermentation process.
The Brontide ingredient enables the shampoo drop to remain fully encased until it comes into contact with water. Its unique physical properties prevent the formula from dissolving or interacting with Nohbo's hygroscopic outer film layer. The resulting drops give the personal care industry an interesting new option for natural, completely biodegradable beauty pods without the need for the shampoo bottle.
Follow us as we continue to roll out trends from in-cosmetics Global.