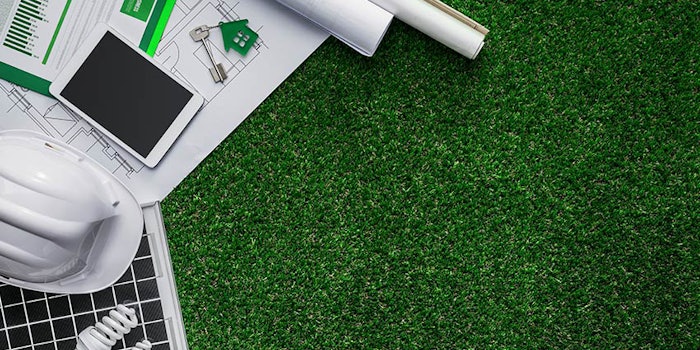 Schwan Cosmetics has officially opened a second production facility, designed with sustainability in mind.
Located at the Ceský Krumlov site of the company's Czech subsidiary—specializing in wooden cosmetic pencils—the 3,600 square meter facility offers further logistics and production areas along with new offices and communication rooms.
Relying primarily on renewable energy, the building includes a ground channel made of two 1.8-meter-wide pipes used for air treatment, partially replacing the air conditioning. Residual heat from the compressor is used for general heating or heating up water, and a green roof provides thermal insulation.
Related: Exclusive Interview: Schwan Cosmetics Launches New Line of Wooden Cosmetic Pencils
In total, the project represents a €29 million investment.
"We want to inspire our customers with innovation just as much as our operative excellence," said Jörg Karas, Ph.D., managing director. "Our expanded competence center brings us a step further towards this goal. At this location, we are making sustainable innovation palpable."
"Our competence center offers the latest production technology paired with the highest hygiene standards for our cosmetic pencils as well as optimal workplaces for our employees," added Jaroslav Jírovec, managing director, Czech Republic. "So, we will be setting standards in production as well as inspiring working conditions."