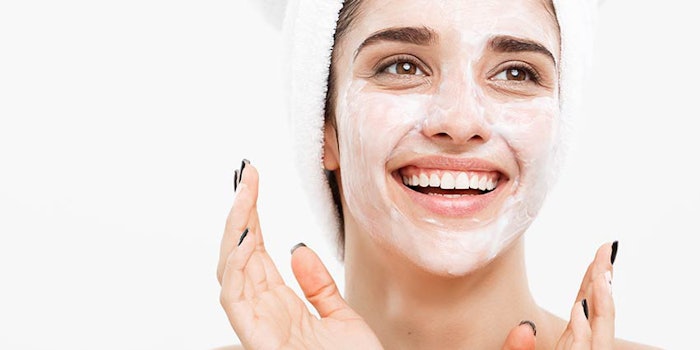 BASF Care Creations received two BSB Innovation Prizes at in-cosmetics Global 2019.
The company's Euperlan OP White, an eco-friendly alternative to synthetic opacifiers, took home second place in the "Functionals and Recipients" cosmetics sub-category; its face mask concept was awarded third place in the "Applied Concepts" category.
Euperlan OP White is wax-based, readily biodegradable and cold processable, with a white appearance for surfactant formulations. It is particularly suitable for eco-label-compliant skin and hair cleansing formulations, and complements the company's current portfolio of pearlizing wax dispersions.
Related: Rambutan-based Bioactives Star in BASF's in-cosmetics Global Lineup
For the face mask concept, the company honed in on the latest trends to offer products for a variety of purposes, including natural retinol alternatives, K-beauty and anti-pollution effects.
"We are constantly seeking innovative and eco-friendly solutions for the personal care market," said Ulrich Issberner, director, operative marketing, personal care Europe. "Consumer trends and needs clearly show us the way. These awards prove that we are on the right track—and we are keen to fulfill the high demands of our customers in the future as well."