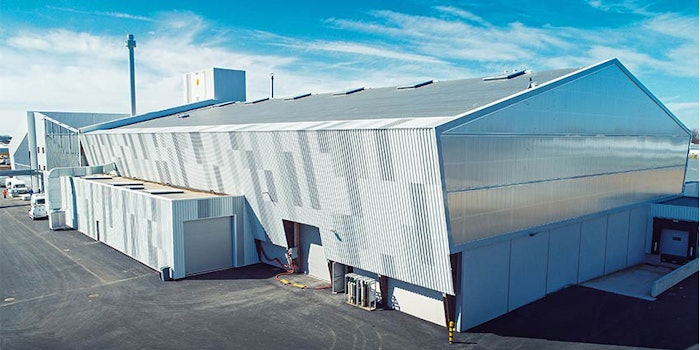 Olvea has opened an eco-refinery, Olvea Green Technologies, for its vegetable oils.
Located on the company's Normandy site, the 9,000 m2 facility has 93 tanks and 10,000 tons of storage, as well as a refining capacity of more than 30,000 tons per year. It includes two refining lines, with a daily capacity of 100 tons.
Related: Cornelius Commits to Ethical Sourcing
Fifty percent of the needs of the refining line are covered by 1,300 m2 of photovoltaic roof panels. (The rest of the energy supply is purchased from green sources of gas and electricity, according to the company.) The plant is equipped with numerous heat exchangers, to recover and interchange heat energy at different stages of the process.
Additionally, Olvea has installed three rainwater storage tanks, with a storage capacity of 1 million liters, to recover up to 12 million liters annually.
By integrating the refining step in its production process, Olvea gains total control of its production and will be able to reduce its carbon footprint.