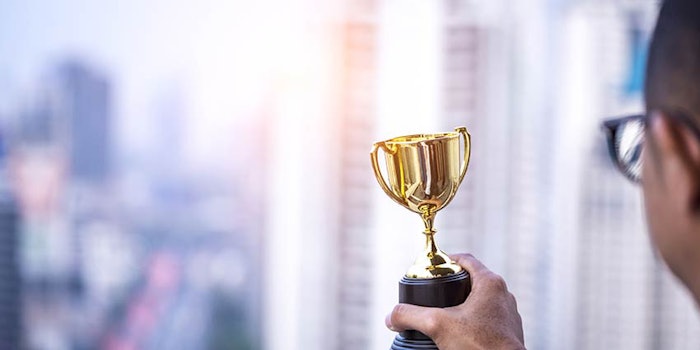 BASF received the Innovation Award 2018 during the SEPAWA Congress in Berlin, for its UV filter solution Tinosorb S Lite Aqua.
Tinosorb S Lite Aqua brings broadband UV protection to the water phase, allowing cosmetic manufacturers to reduce the UV filter load in the oil phase for lighter, more flexible formulations. Distributing the UV filter load between the oil and water phases boosts the SPF and UV-A protection factor, making the ingredient an ideal candidate for low viscous formulations which benefit from a reduced oil phase.
Related: [video] BASF Focuses on Mindfulness, Skin Protection
The annual SEPAWA Congress features more than 130 lectures and presentation, and more than 250 exhibitors, from the European detergents/cleaners, cosmetics and perfume industries. Each year, it presents three awards for exceptional innovations from companies participating in the congress as either exhibitors or lecturers.  
"As the market leader of safe-to-use, high-performance UV filters that help to protect the skin against the harmful effects of UV radiation, we are constantly seeking for new solutions in the field of sun care," said Ulrich Issberner, director, operative marketing personal care Europe. "This award is a recognition of our commitment to answer consumer trends with innovative products – and we are keen to fulfill the high demands of our customers also in the future."