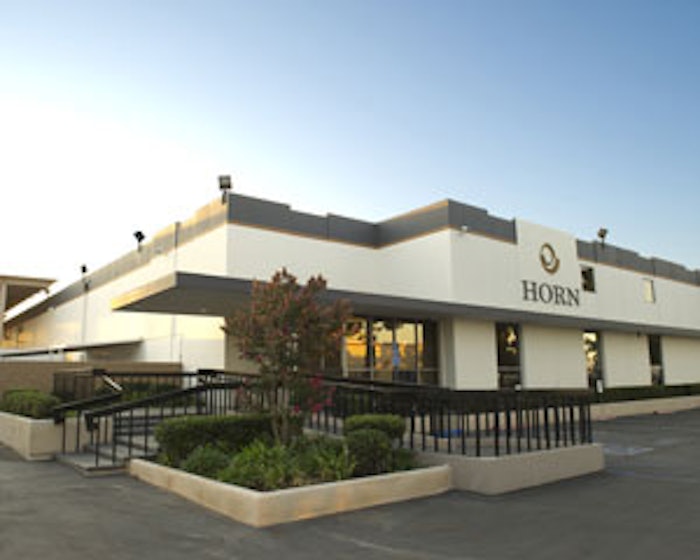 Horn (formerly E.T. Horn), a distributor of specialty ingredients and materials, has brought the leadership of its six business units (Nutraceuticals Coatings and Building Materials, Advanced Materials, FoodTech, Essentials and Animal Wellness) together to work collaboratively in a new corporate facility.
In celebration of its 50th anniversary, Horn opened its new 120,000-square-foot facility in La Mirada, California, USA, providing a consolidated site for corporate leadership while retaining and supporting individual manufacturing or warehouse sites for each business group.
The new facility's design utilized a large amount of glass to create an open environment that stimulates the active exchange of ideas. The expansive central lobby, offices and work space as well as numerous conference rooms provide greater capacity and comfort for colleagues, partners, principals and customers.
Horn's specialty ingredients are used in numerous products from coatings, building materials, nutraceuticals, foods, cosmetics and personal care products to animal foods and supplements. Horn serves regional distributors and both national and global partners.