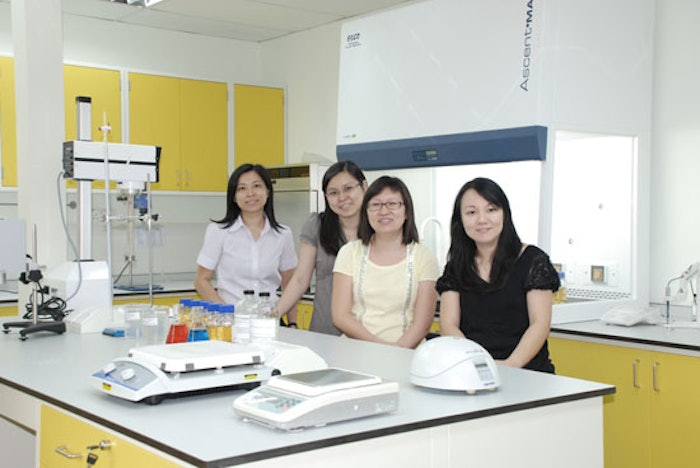 IMCD Malaysia has opened a personal care and household application laboratory at its facility in Shah Alam, Malaysia. The laboratory will work on expanding its offering in both product categories.
In addition to developing new chemistry, chemists at the lab also will be providing customers with formulation prototypes according to current market trends and ideas.
In addition to personal care and household care, IMCD Malaysia will also distribute raw materials in adhesives, coatings, latex, oleo chemicals and petrochemicals.
The lab established at IMCD Malaysia, is the eighth laboratory for IMCD, joining coatings labs in Germany, Belgium, Sweden and India; personal care labs in Italy and South Africa; and a nutrition and food lab in Belgium. Those facilities provide training in marketing, trend analysis and cross-fertilization across all sectors of IMCD's businesses. In addition, IMCD partners with its customers on research formulations, carrying out competitive matching and sharing new application opportunities.