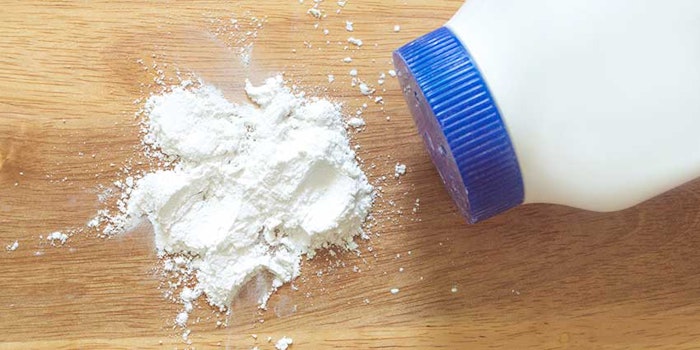 Johnson & Johnson has been ordered to pay nearly US $4.7 billion in damages to 22 women and their families, in the company's latest talc-related lawsuit. 
Plaintiffs claimed that alleged asbestos in the company's talcum powder contributed to their ovarian cancer; the case's St. Louis circuit court jury awarded $4.14 billion in punitive damages, along with $550 million in compensatory damages. The trial lasted six weeks.
A statement from Johnson & Johnson regarding the verdict reads:
"Johnson & Johnson is deeply disappointed in the verdict, which was the product of a fundamentally unfair process that allowed plaintiffs to present a group of 22 women, most of whom had no connection to Missouri, in a single case all alleging that they developed ovarian cancer.
"The result of the verdict, which awarded the exact same amounts to all plaintiffs irrespective of their individual facts, and differences in applicable law, reflects that the evidence in the case was simply overwhelmed by the prejudice of this type of proceeding. Johnson & Johnson remains confident that its products do not contain asbestos and do not cause ovarian cancer and intends to pursue all available appellate remedies."
This is not the first time a jury has ruled against J&J regarding their talcum powder. The company has successfully appealed past verdicts, including a recent $417 million Los Angeles ruling that resulted in the company being granted a new trial due to insufficient evidence and jury misconduct.