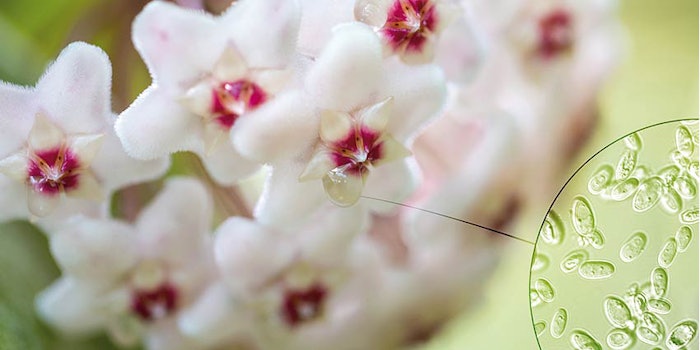 Silab received the 3rd prize of the Innovation Zone—Best Ingredient Award for its active ingredient Ecobiotys during in-cosmetics Global 2018.
Ecobiotys is obtained from the Metschnikowia reukaufii yeast and isolated from the nectar of the porcelain flower Hoya carnosa. It rebalances the microbiota of mature skin by reinforcing its immune and mechanical barriers and acting on the distribution of bacterial communities.
The Innovation Zone Best Ingredient Awards were judged by a panel of cosmetics industry experts from around the goal and recognize the development of new active principles that combine innovation and substantial benefits for end-users.
Related: Silab to Unveil Microbiota Platform at in-cosmetics Global 2018