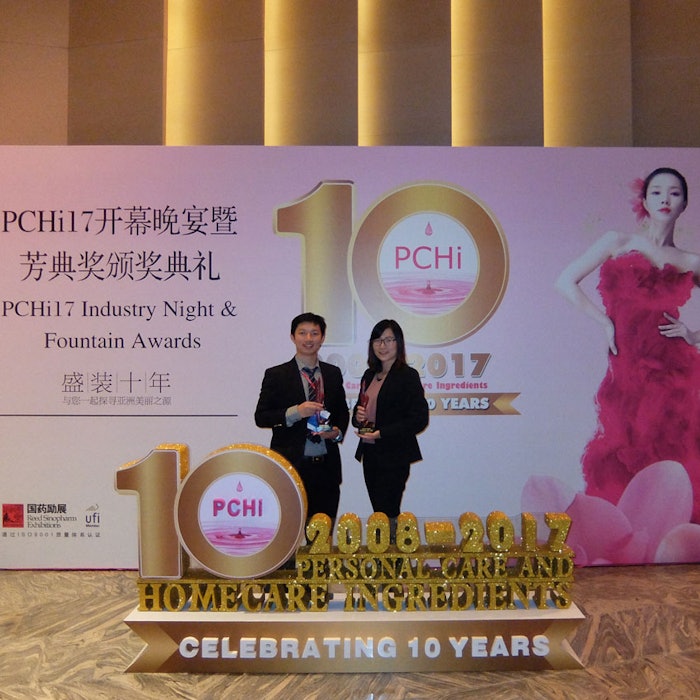 Symrise, a supplier of fragrance, flavorings, cosmetic active ingredients, functional ingredients and raw materials, has announced that two of its cosmetic ingredients have each received a PCHi Fountain Award: the anti-pollution material SymUrban in the "Active Ingredients" category and the warming ingredient Thermolat in the "Functional Components" category.
The company explains that both of these ingredients specifically address the needs of consumers in Asian cities.
SymUrban was developed to help maintain the skin's natural balance, neutralize the negative effects of particulate matter and protect the skin from environmental influences like exhaust and emission–both of which are extremely high in many Asian cities.
Thermolat was designed to provide a warming sensation–synonymous with traditional Asian massages–while allowing for the reduction of side effects like redness, burning and stinging.
Chung Sin Wong, vice president of Symrise Cosmetic Ingredients Division Asia-Pacific, said of the awards, "Winning an award in a PCHi competition is incredibly valuable for us because these awards are highly renowned in the cosmetics industry in China. They honor the products that we have developed and which we highlighted at the show in its full scope."
The PCHi Industry Night was held on February 21 in Guangzhou.