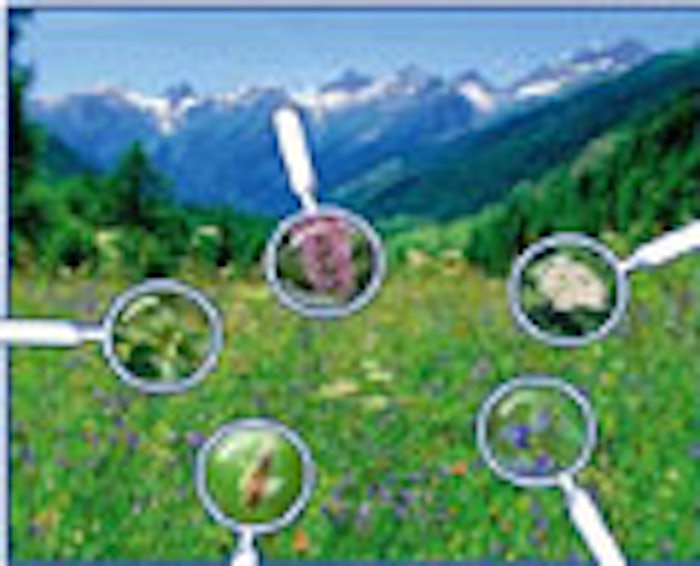 Pentapharm announces the Ecocert certification of its Alpaflor line of extracts. The line received the "Raw material for Natural and Organic Cosmetics certified by Ecocert SAS FR32600." According to the company, the line is organically cultivated in the Swiss Alps and grown at altitudes between 1,000 and 1,500 metres.
The natural and organic certified line of Alpaflor extracts includes white genepi (Artemisia AO), butterfly bush (Buddleja AO), hyssop (Hyssopus AO), white hore hound (Marrubium AO), elder flowers (Sambucus AO), thyme (Thymus AO), masterwort (Imperatoria AO), plantain (Plantago AO) and mallow extract (Malva AO).
Malva AO specifically is one of the company's most recent extracts. The product reportedly has emollient and moisturizing properties. It is concentrated in mucilages and polysaccharides to be suitable for soothing products, baby care lines, moisturizing and sensitive skin care.
There are additional Alpaflor extracts that have been certified. For more information, visit Pentapharm's Web site.