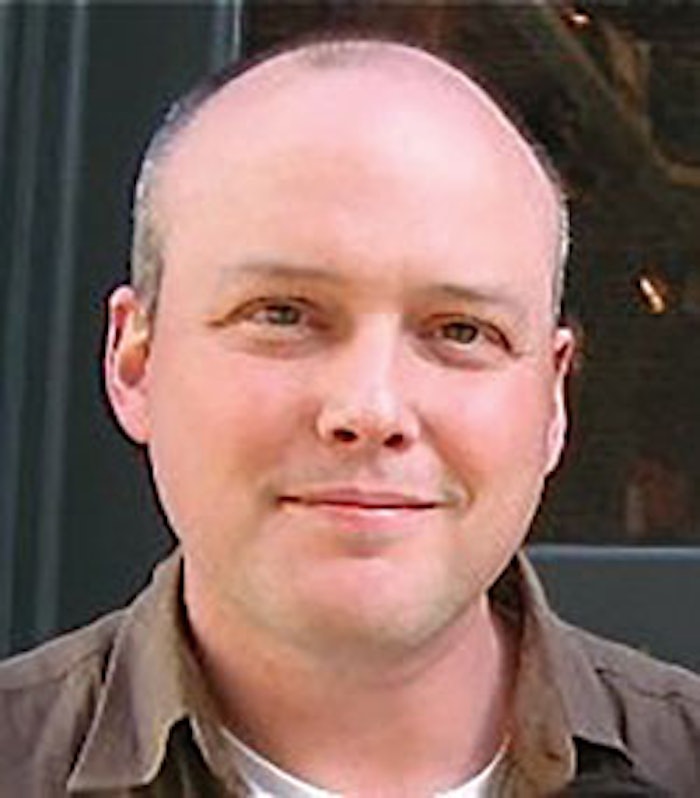 Can you recall life before the Internet? It's hard to. Heck, some of you may have never not known the Internet. (To give you "kids" an idea, in the old days, we used things called "fax machines" to send "instant messages.")
As the Internet went mainstream (and got faster), users were transported to a digital place where they became the center of their own reality. That sure changed the way we all research, communicate, attend college, order dinner, etc.—and it's still changing. As consumers, we can now get what we want, when and how we want it; and this has set a precedent for what's possible.
As such, established businesses were forced to evolve from offering traditional products and services, to anticipating consumer needs and even reinventing (customizing) to meet them. And in the meantime, new industries emerged from this consumer-centered dynamic. E-commerce is one great example.
It was within this setting of system upgrades and consumer expectations where our very own Society of Cosmetic Chemists (SCC) found itself held back—not unlike other organizations. It needed a plan to adapt for not just the industry, but for the members it serves. That's where we began our discussion with David Smith, executive director of the SCC, about several big changes.
"The organization I walked into had a strong membership, but was stagnant from a systems vantage point," said Smith. "We were using highly antiquated systems to try to accomplish business. By using old systems, we had all these offline processes that were holding us back."
Registration Upgrade
As many of you know, even as recently as last year, attendees would register for the SCC Annual Meeting on a printed form, which was re-keyed into the database, then physically charged out by someone else. "Right out of the gate, I realized we were stuck in the early 1990s—that was the last time our membership database had been updated," said Smith.
After gathering proposals, the SCC settled on a new system and initiated its implementation this August. "Now, the [registration] process is as easy as ordering from Amazon.com. You input a credit card and are formally registered—and all of our internal systems connect. That was a much-needed change," he said.
Members-only Directory
The next phase, which rolled out in October, was an online membership directory only for members. "We have been talking about doing this for some time. It's a terrific feature our membership can leverage to explore the powerful network that is the SCC," said Smith.
The society had been publishing a print directory but as with most directories, the information was dated by the time it came out. "For us, having [the directory] online really gives the power to the member—to the extent they are keeping their profile up to date. While it's a members-only tool, we hope non-members will see it as a useful benefit and take the time to join to explore [this and other new] members-only offerings."
Online Library
What other new offerings? First, the SCC is building a digital library complete with content from the Journal of Cosmetic Science and select pieces from Cosmetics & Toiletries, as well as other Allured Business Media book content—all free to members.
"The piece we're working on now, in collaboration with Allured, is making content available to SCC membership. For us, it's just one sign of the power of collaboration. When you've got good partners, the things you can do to advance both organizations' interests can be pretty powerful."
Smith's goal is to get all the content he currently has up online and available to members by the end of November—just in time for the Annual Meeting.
"It's a huge task but it's exciting, and we hope that our members will come to see this as a society that really represents the way people network, learn and access information in this day and age—and that we won't simply continue to do things the way we did 20 years ago."
New 'Marketing Fellow' Status
Something else that's changed from 20 years ago is a new membership designation as "Marketing Fellow," which was approved by the board this year.
"In the past, members who became Fellows have historically been from the technical side. But we've now added a new Fellow category for the marketing professionals. … I think we have some very loyal and accomplished members who are on the marketing/sales side, and I don't think we've done a great job in serving them, recognizing their achievements or providing content for them in the past; that's now going to change," said Smith.
He envisioned the addition of content about how to bridge the gap between marketing and technical teams, which would especially roll into the continuing education programs (CEP) and other events.
Free Student Membership
While the society has been successful at educating and training cosmetic scientists in the industry, academia and government, with its strong continuing education content, Smith feels there is room for improvement in its student outreach.
"In the past, we've been less focused on reaching undergrad and grad students, and those who are early in their careers. The board and I feel we need to leverage the incredible knowledge of our Fellows and other member experts to give back to students and younger members, so we can push the industry forward from an education vantage point."
With this in mind, the SCC is launching an initiative for universities with cosmetic-focused programs, including the University of Cincinnati, Fairleigh-Dickinson, FIT, the University of Toledo and others, to make membership free for students for the first year. "It's a way to get them in the network and let them know we care about their education and continuing education," Smith explained.
To further this effort, the SCC also plans to launch a program for members in the industry for less than five years by developing content directed to them.
"If you think of these programs as a pipeline, we're looking to improve its reach so it stretches out in a way that can more directly impact students when they hit college and are inspired by the cosmetic industry. "
Potential Future Initiatives
Smith added there's certainly more work to be done, especially in growing awareness of opportunities in our industry.
"I gave opening remarks a year ago at a local association event for women in science. . . and many Ph.D. candidates and other students came up to me afterwards and said, 'It would be great if you could meet with some of the deans of our universities because many of them only talk about going into jobs in pharma. We would love to see some classes on cosmetics.' So I also strongly believe the SCC has a role to play in just educating the educators."
Another thing he cares deeply about, and knows members do, too, is STEM education and inspiring kids. He gave a brief example from his own childhood.
"I grew up in a small Midwestern town with not many job opportunities. It had been a thriving steel town but then the factories closed. Many boys would talk about looking for work in an automobile plant or something similar, and the girls talked about going to school to become beauticians. Now these are important, meaningful jobs but when you look at it from our [society's] vantage point, we've got an opportunity to affect the mindset of these middle school and high school students—and maybe inspire them.
"We could be saying 'it's great that you care about beauty. Did you know there are career paths where you could not just style someone's hair, but create the products beauticians use?' I think it's a critical endeavor that a nonprofit in this day and age can undertake: inspiring kids to enjoy science in a very hands-on, enjoyable way."
"I really do view this as potentially being a national initiative [in the future.] I think it positions us, again, as stretching out the 'pipeline' in a very strong and healthy way," said Smith.
Of the Industry, For the Industry
Competition is everywhere; for market share, dollars, even for attention—just think of all the events our industry offers. So how can the society stand out while still serving its purpose?
"It may sound corny, but as Abraham Lincoln said years ago, the hallmark of a great democracy is that it's built on a platform of the people, by the people and for the people. I think the beauty of the SCC is you've got incredible volunteers like Tony O'Lenick, or Dawn Burke-Colvin or Kim Burch—people in the industry leading the society and its Chapters. And the people who led it before them, who were also part of the industry. The organization ... is made up of the people it's meant to serve. Also, any profits made go back into education and serving our membership. I think that sets us apart."
Secretariat Move to NYC
Perhaps the most impactful way the society will stand out and serve an even greater role for the industry is by uniting under the same roof with the Secretary General of the International Federation of the Societies of Cosmetic Chemists (IFSCC), the over-arching organization to the national SCC.
The Secretary General will relocate from the U.K. to New York by the end of the year. For this part of the discussion, we turn to Tony O'Lenick, national SCC president (2014-2015).
"This was a battle. The English society had been doing it for so many years—Lorna Weston in particular. When she retired this year, the group decided it was no longer interested in the role," O'Lenick said.
He explained that France wanted it, but so did the United States. While the French pointed to Paris as an iconic city for cosmetics and fashion, the U.S. chapters make up about one-third of the total IFSCC membership.
"We just felt it provided more to members by having [the Secretary General] located in New York. It will give us a much closer working relationship for a united approach to the global market. [The national society has] really focused on the members and bringing together local chapters, zones and now internationals. We've been around for 70 years, and we're doing more and more for our members. Their loyalty is important to us—and we really need to support the people who have taken care of us."
To this, Smith added, "There are many natural synergies between the IFSCC and SCC. We both care about membership and member engagement, we both coordinate large events, etc. Obviously we're all part of the same over-arching organization, so collaboration is in both our best interests."
Spirit of Collaboration
Clearly, collaboration can be a powerful approach to progress. And in the spirit of collaboration, as Smith stated, Allured has been working with the SCC to provide valuable content to members through its mentorship program.
It was also in this spirit that Allured initiated talks some years ago with the SCC to garner support for establishing the Cosmetics & Toiletries Summit in place of the mid-year SCC Annual Scientific Meeting. Further, as the SCC determined it will not hold an Annual Meeting in December 2016, the C&T Summit will not be held in 2016, in support of driving attendance to the IFSCC Congress in Orlando.
The IFSCC and SCC are the industry, so Allured believes it is important to stand with them as they go "Beyond Dreams Into New Frontiers" and "Innovate, Inspire and Imagine", on Oct. 30–Nov. 2, 2016, in Orlando.