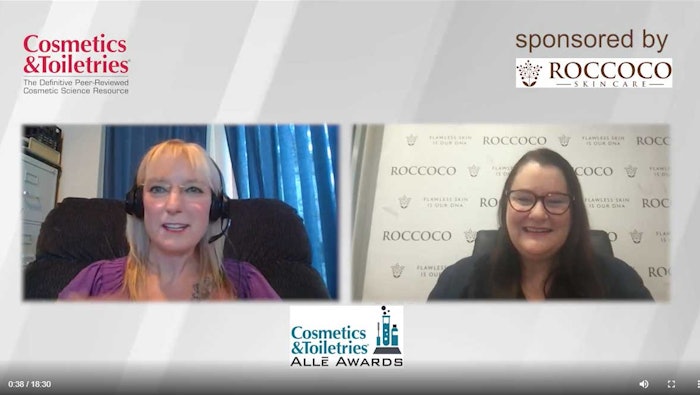 This video is sponsored by:
Roccoco Botanicals
Roccoco Botanicals' Ruby Crystal Cleanser recently won the C&T Allē Award for Most Significant Indie Skin/Body Care Formula.
In this exclusive interview, sponsored by the company, Jacine Greenwood, CEO of Roccoco Botanicals, shares insights on the product's development and the company's background—but starts us off with current trends and future directions for skin care.
Register to watch; it's free.