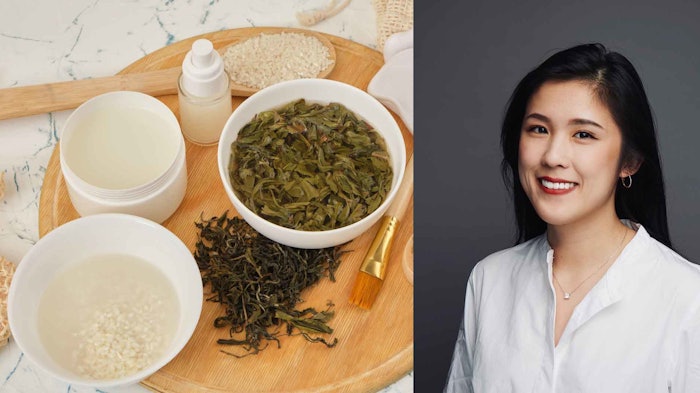 Fermented beauty has emerged as one of today's most-sought product categories. With consumer media such as Self, Vogue and Allure touting its benefits — and explaining to consumers how fermentation improves bioavailability (in simple terms) — the market is hungry for it.
According to Future Market Insights, across industries, the global fermented ingredients market is expected to reach US $93.9 billion by 2033, increasing at a CAGR of 6.7% over the next ten years. The firm cites fermented ingredients for both gut health and good skin as market drivers.
While deeply rooted in history, fermentation processes have technologically advanced to enable precise, bio-driven outcomes. For example, a recent article in Cosmetics & Toiletries explores precision fermentation to derive bio-identical palm oil alternatives.
Next month, during the 4-day Beauty Accelerate Virtual, Michelle Shieh, scientific communications manager at AmorePacific, will explore different types of ingredients sourced from fermentation and applications of them in formulations ranging from skin care to supplements. 
>>>REGISTRATION IS NOW OPEN FOR LIVE/ON-DEMAND ACCESS.<<<
About Our Expert
Michelle Shieh leads scientific communications at Amorepacific's New York Research and Innovations Center, overseeing the communications of ingredients and technologies behind products across the company's leading brands including Laneige, Innisfree, Sulwhasoo and Amorepacific. Her expertise spans from guiding internal teams through claims making, to serving as the scientific spokesperson externally for the North America region.
With international background in both cosmetic chemistry and marketing, she helps bridge the gap between marketing and scientific accuracy in all communications. Her goal is to bring the science behind beauty to consumers in engaging and easy-to-understand formats that are both fun and informative.