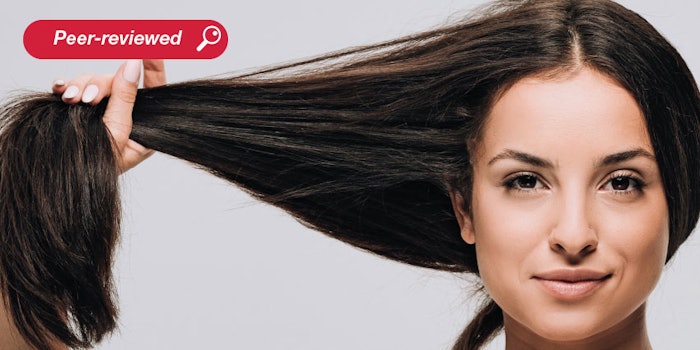 Around the world, increasing numbers of people are affected by psycho-emotional stress. This type of stress is often generated by fear of unemployment, job overload and family stability issues. Recently, the pandemic, inflation and the war in the Ukraine have extended this list.
At the outset of stress, the brain initiates the production of stress response mediators through the hypothalamic-pituitary-adrenal (HPA) axis. Among them, cortisol, known as the stress hormone, is overproduced by the adrenal glands. Cortisol is circulated in the blood throughout the body and induces a biological response by the organs and tissues to face the stress situation.
Usually this biological response to an acute stress is balanced and beneficial to human survival, as is the case in fight or flight situations. But when this exposure becomes chronic, cortisol can cause deleterious effects.
In addition, some tissues such as the skin, scalp or hair follicles have a local stress response system, triggering the local production of cortisol.1, 2 For the scalp and hair follicle, this leads to irritation, hair loss and poor hair quality.3 As this visibly impacts scalp and hair appearance, it can generate additional stress by impacting self-esteem,4 thus creating and maintaining a vicious circle of stress.
In response, a natural activea was developed to protect the scalp and hair against the negative effects of stress, in addition to bringing well-being to the scalp through the stimulation of oxytocin release. The effects of the ingredient were tested ex vivo, in vitro and clinically as described here.
Read the full article in the June digital edition of C&T magazine
.
References
Ito, N., Ito, T., ... Paus, R., et al. (2005). Human hair follicles display a functional equivalent of the hypothalamic-pituitary-adrenal axis and synthesize cortisol. FASEB journal: Official publication of the Federation of American Societies for Experimental Biology. 19(10) 1332-1334.
Sharpley, C.F., McFarlane, J.R. and Slominski, A. (2011). Stress-linked cortisol concentrations in hair: What we know and what we need to know. Reviews in the Neurosciences. 23(1) 111-121.
Thom, E. (2016). Stress and the hair growth cycle: Cortisol-induced hair growth disruption. J Drugs in Dermatology. 15(8) 1001-1004.
Alfonso, M., Richter-Appelt, H., Tosti, A., Viera, M.S. and García, M. (2005). The psychosocial impact of hair loss among men: A multinational European study. Current Medical Research and Opinion. 21(11) 1829-1836.